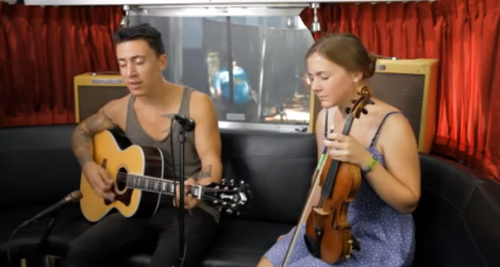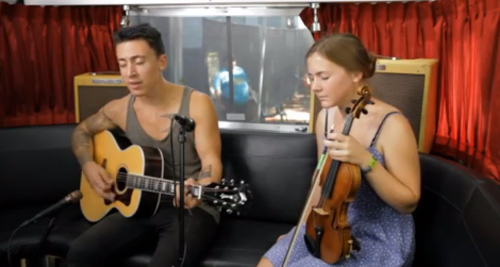 When Seattle singer/songwriter Noah Gundersen stopped by the Guild Airstream, he played "Dying Now," a darkly sweet song about life and death.
"Dying Now" was recorded as part of last year's Protosong project, which is a charity event that let fans donate what they want for a playlist of 21 exclusive songs.  Seventy percent of the proceeds from the event went to acquire clean water to those who need it most, while the rest went to the artists.
As for Gundersen, he currently has several dates scheduled through April with the To Write Love on Her Arms Heavy and Light tour.  Heavy and Light is an evening of hope that looks to encourage people through great music and powerful words, to stay alive and to get the help they need. 
In the meantime, watch Gundersen's performance below and visit his official website for more information.