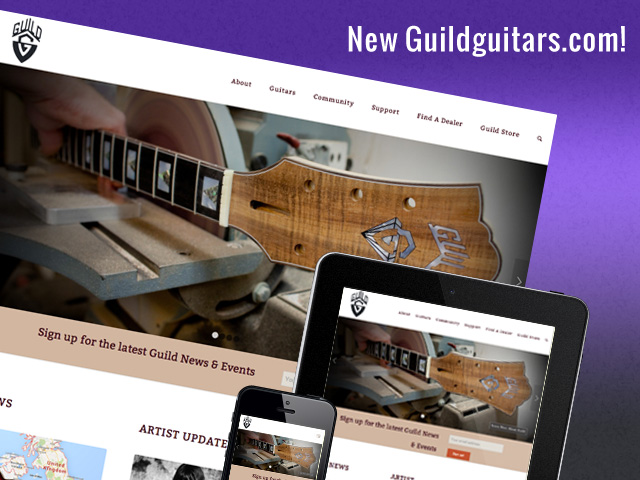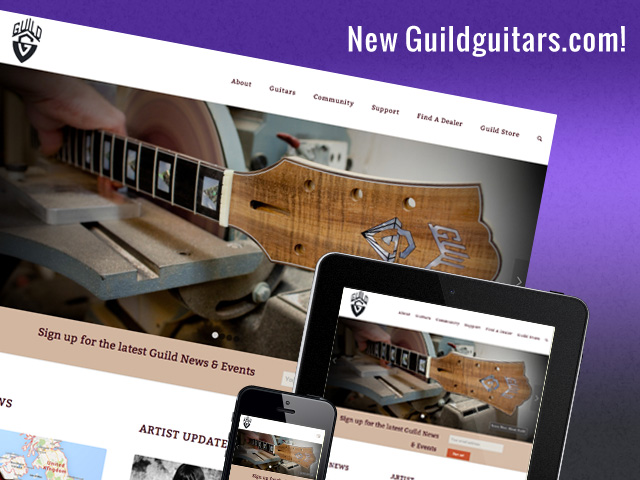 Welcome to the NEW Guildguitars.com!
Our new site has a ton of great features:
Responsive design – yup, this looks good on a desktop, laptop, tablet and phone!
Complete guitar specs, integrated video demos, and beautiful high-res images on all product pages
A History & Heritage page that shows how far Guild has come since 1952
A functional dealer search so you can find the closest Guild dealer
Online Owner Registration and Product Support
Gallery of Artists who have played Guild over the years
Please take a peek around and let us know what you think!
If you're curious, here are a few features that we're working on. Coming soon…
Guild Webstore with Guild guitar parts, accessories, apparel, etc. (sign up here to be emailed when this goes live!)
Deeper and more thorough product history
Archive of past Guild models
A user-friendly method to find out more about your Vintage Guild
Leave a comment below for other things you would like to see on Guildguitars.com, we love hearing from you and value your feedback.