Indie-punk band Sleater-Kinney was formed in 1994, but went on a hiatus following their critically acclaimed album The Woods in 2006. When the band released their 8th studio album in January of this year, we at Guild were excited to see this riot grrrl trio take the stage again!
While casually watching this recent NPR performance of the band at the 9:30 Club in Washington, D.C. (good music helps foster a creative work environment!), we couldn't help but notice guitarist, vocalist and Portlandia actress extraordinaire Carrie Brownstein playing a pretty amazing Guild S-100 Polara, complete with Guild Vibrato Tailpiece. Here's a close-up look at her guitar, courtesy of Peter Hutchins: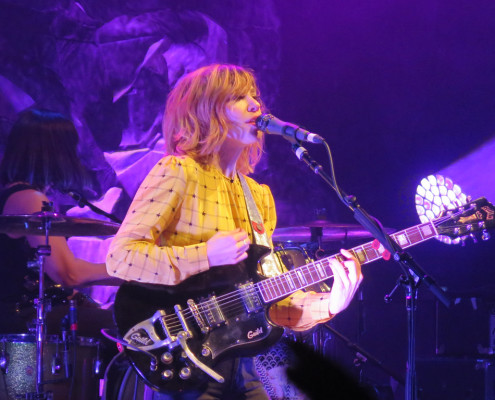 Watch Carrie solo on her ax here on "What's Mine Is Yours":
Learn more about the Guild S-100 Polara here, now in Cherry Red, Black and White!