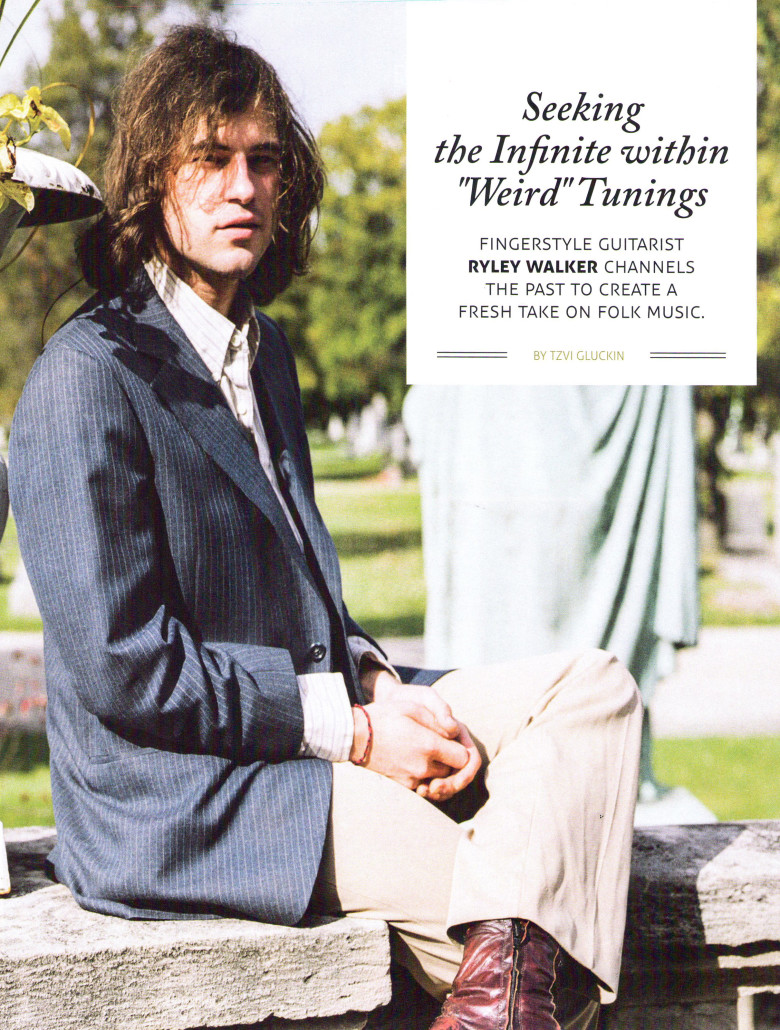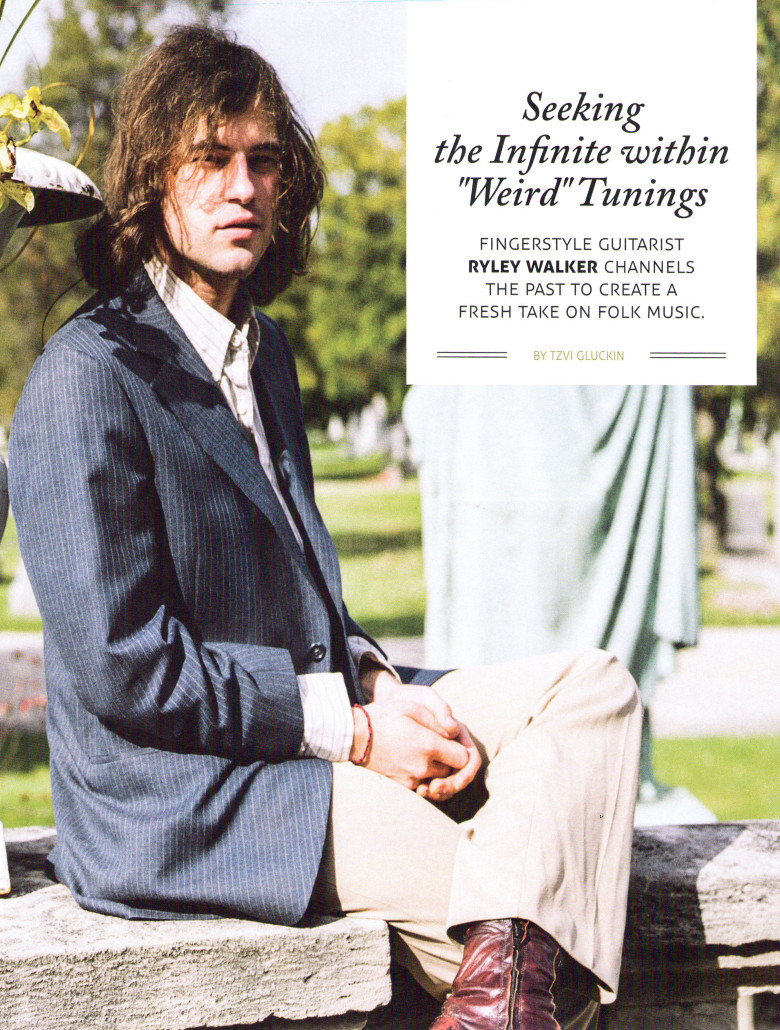 We've already proclaimed ourselves diehard Ryley Walker fans over here at Guild HQ. Ryley's incredible fingerpicking skills on his trusty vintage Guild D-35 immediately caught our attention, and his album Primrose Green is truly a testament to this young songwriter's talent. We were thrilled, then, to see that Premier Guitar had hopped on to the Ryley Walker train as well, featuring him in a recent issue.
You can read the full article on premierguitar.com, but here are a few of our favorite excerpts from the article, including this gem:
"I got [my] Guild about five years ago. That guitar rules–I'll keep it forever. I don't think there's a finer guitar. It's so durable, and it plays perfectly. You can drop it on the ground and nothing will happen to it. They built them so good."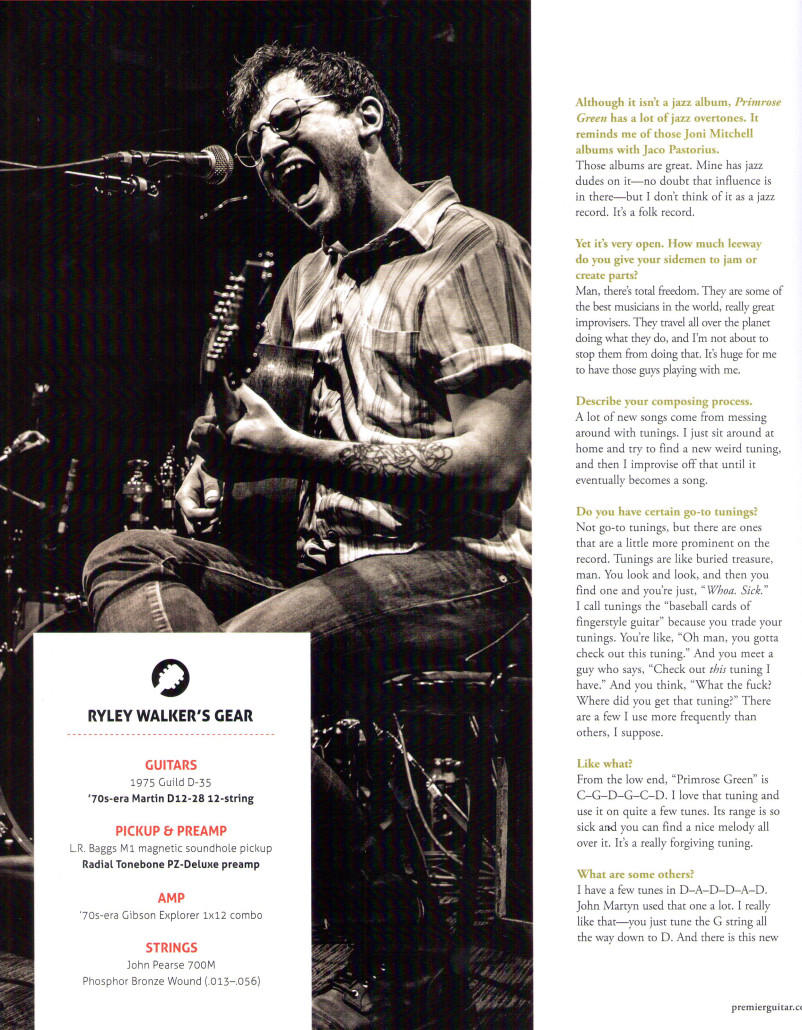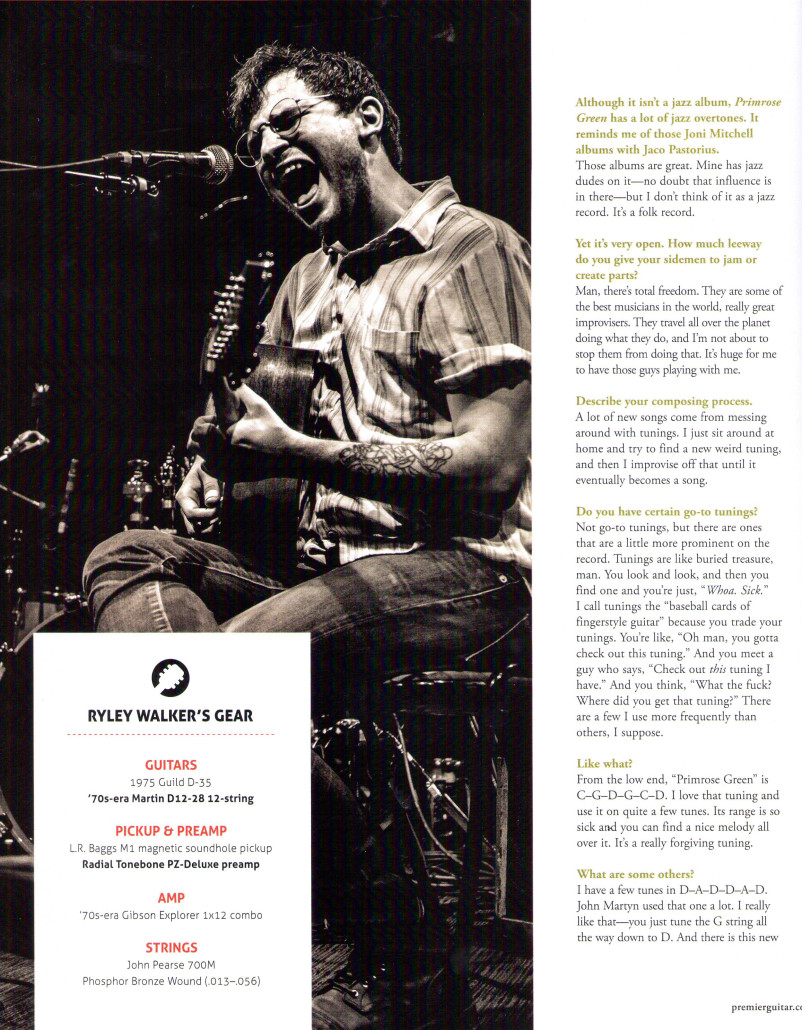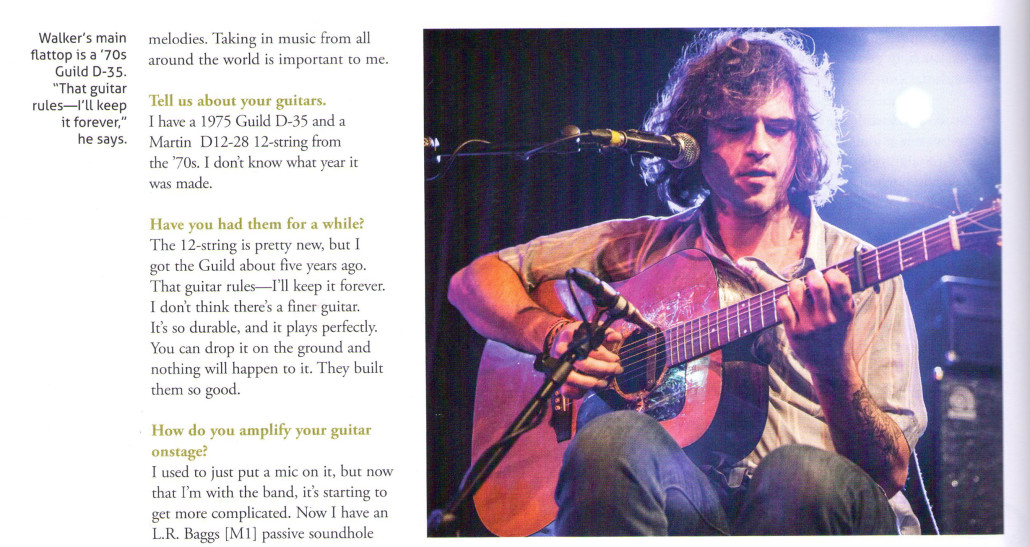 Learn more about Ryley Walker here. Watch Ryler perform on his Guild D-35 below!