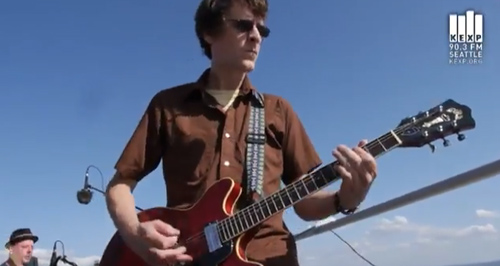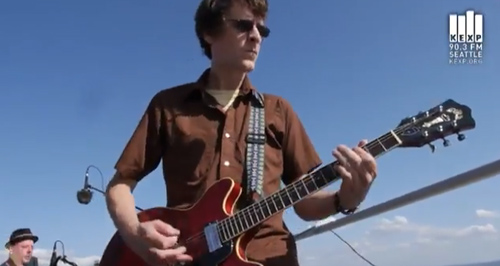 In celebration of Sub Pop's 25th anniversary, Mudhoney recently performed a set at the Space Needle in Seattle, playing some of their grunge classics.
A day before their hometown show, Mudhoney also appeared on television for the first time in 18 years on Late Night with Jimmy Fallon.
For their Fallon gig, Mudhoney pulled out the track "I Like It Small" from their new album Vanishing Point, recalling their early 1990s sound.
Watch both performances below and visit Mudhoney's official website for more information.