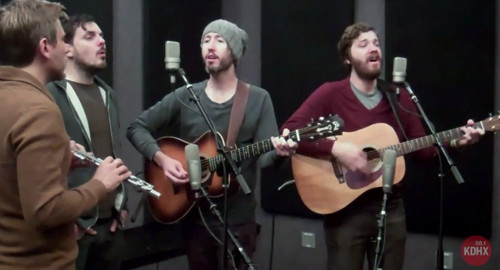 Midlake's 2013 album Antiphon was a challenge to make.
The Texas-based low-fi band lost its lead singer in 2012, and they had to ditch two years of work and start over with guitarist Eric Pulido on vocals. What came out of that was a gem of ethereal rockers that can easily lull the listener into a trance.
Late last year, Midlake got the chance to stop by the St. Louis studios of KDHX to play a few of their new tracks.  Watch acoustic performances of "Antiphon" and "It's Going Down" after the jump and listen to their full set here.
For more information, visit Midlake's official Facebook page.