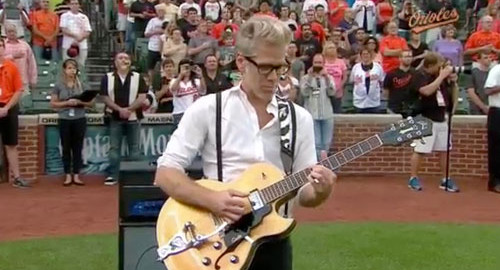 With some time to kill before his band Matchbox Twenty was to play a show with the Goo Goo Dolls in Salisbury, Md., guitarist Kyle Cook took in a little baseball.
Cook was the special guest of the Baltimore Orioles, where he performed an amazing version of the "Star Spangled Banner" at Camden Yards before a game against the Tampa Bay Rays.
Click here to watch Cook's full performance and visit Matchbox Twenty's official website for a list of tour dates.