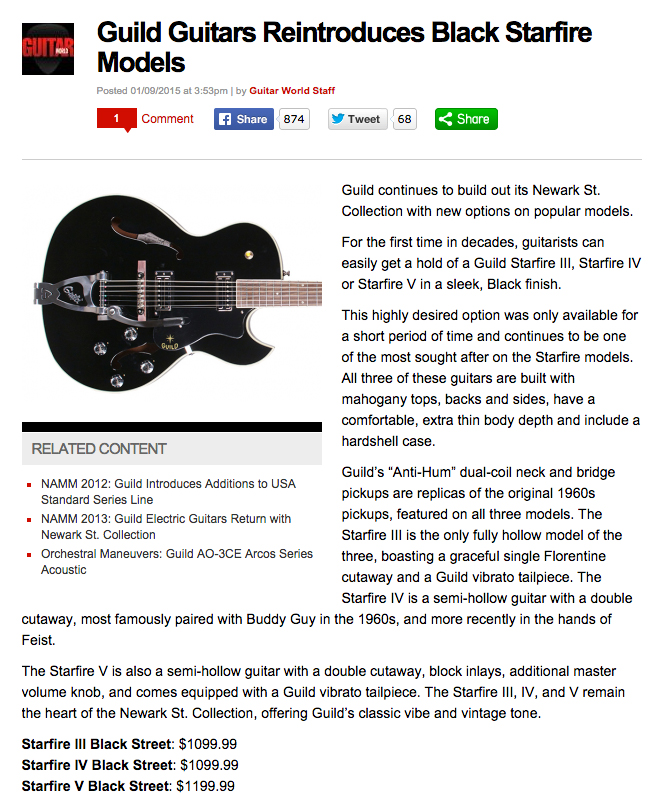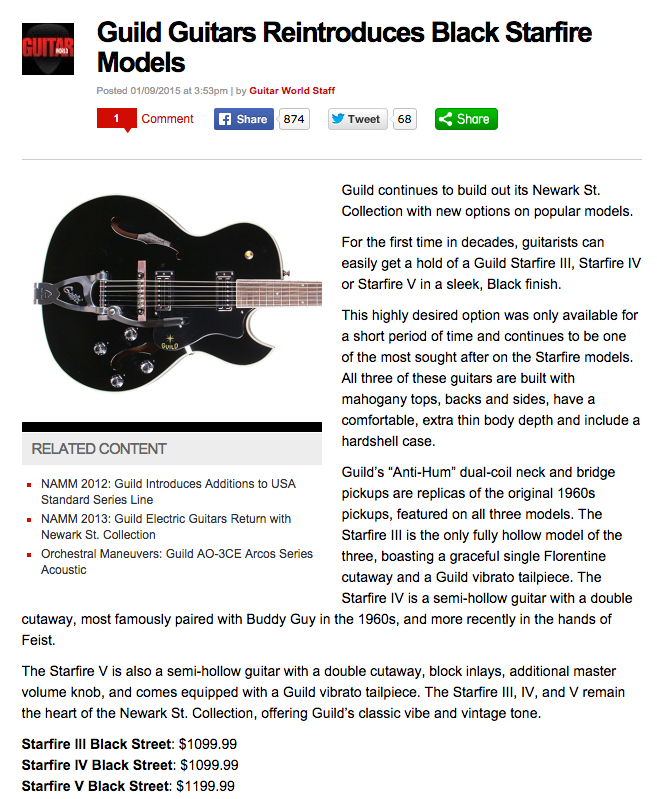 Guitar World recently published an article covering the new Starfire models in Black. Says Guitar World:
For the first time in decades, guitarists can easily get a hold of a Guild Starfire III, Starfire IV, or Starfire V in a sleek, Black finish. This highly desired option was only available for a short period of time and continues to be one of the most sought after on the Starfire models.
You can see the full details over on the website!