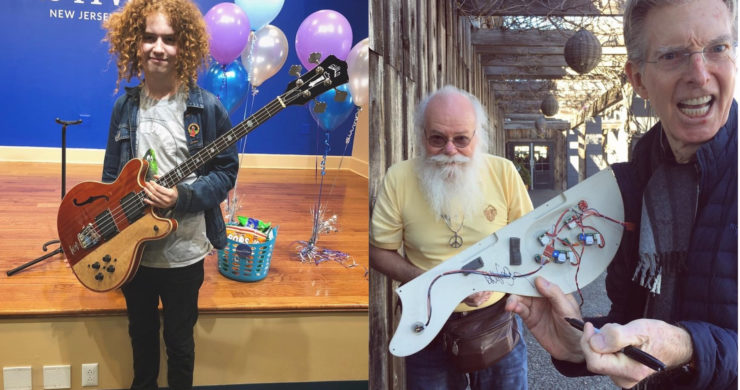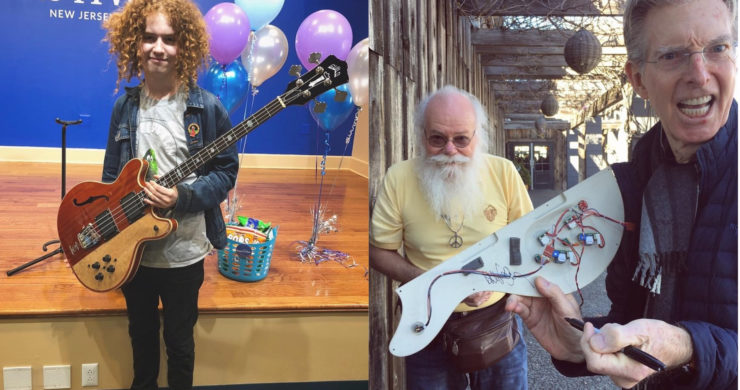 Ultimate cool-kid Joe from New Jersey asked the Make-a-Wish Foundation for his very own Phil Lesh bass. We were so excited and honored to be a part of the process by donating a Starfire Bass II, which Alembic then modified to match Lesh's iconic Grateful Dead-era bass.
While we'd like to say that the Starfire Bass II was the coolest part of the wish, we have to admit that Lesh signing the inside of the electronics cavity takes the cake.
"I can't say enough about Make-A-Wish, Guild guitars and especially the folks at Alembic, who arranged for Joe's favorite musician to sign his new bass—such great organizations," said Joe's dad.
We hope Joe enjoys jamming on his Guild/Alembic bass; we're sure he'll be giving Lesh a run for his money in no time.