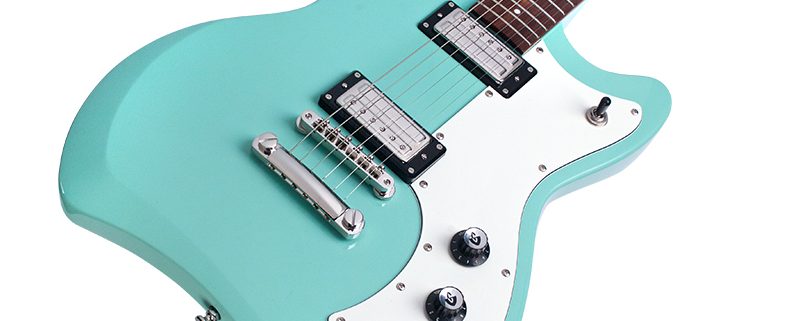 When it's right, it's right. And that's how Gitarre und Bass magazine felt about the newly released Guild Jetstar. From the impressive sustain to the top notch workmanship, reviewer Franz Holtmann is clearly impressed by our latest solid body reissue!
"Apart from the 1960s retro design, the Guild Jetstar is adapted to modern needs," he writes. "Guild successfully quotes its own model history and presents an instrument with a successful synthesis of a retro look, modern sound and great playing characteristics."
Holtmann is complimentary about the construction of the Jetstar as well, explaining that "the string action has been comfortably adjusted and because of the cutaways, access to the higher frets cannot be better." He also mentions that "the solid mahogany construction guarantees a rich and uniform sound across the entire neck."
Still wondering if the Jetstar is the right guitar for you? Holtmann answers that question for you: "Just take the guitar into your hands" and you won't be able to put it back down!
For our German-speaking friends, keep scrolling to read the full review and to hear the Jetstar in action. Learn more about the Jetstar here.