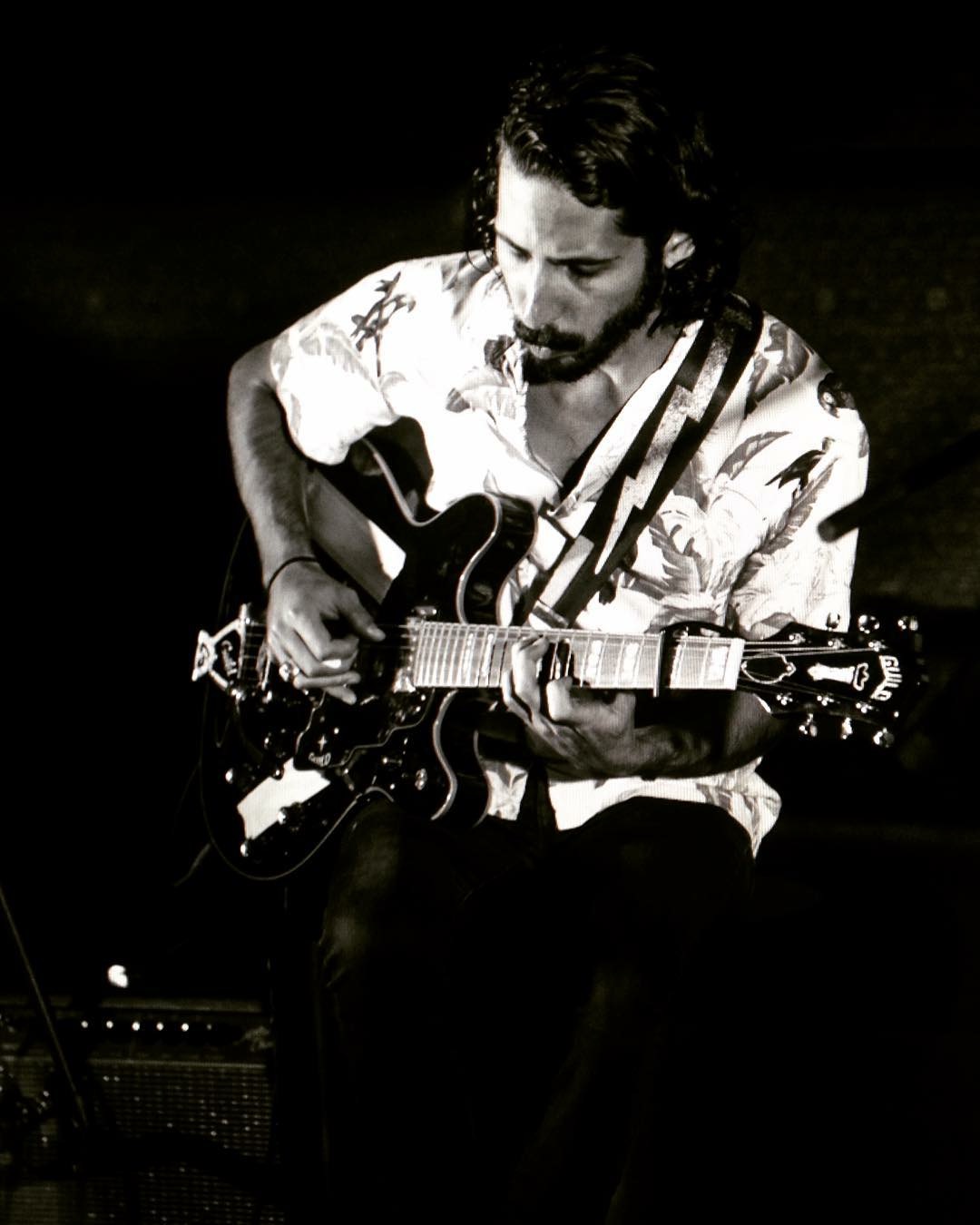 Danny Schnair of Frenship
Danny Schnair is a guitarist, songwriter, performer, session player and artist based in Los Angeles, CA. He received his degree in Studio/Jazz Guitar and Songwriting from the University of Southern California, Thornton School of Music while also playing in LA-based alt-rock band, Kiven. After the release of their self-titled full length album, they embarked on several tours including support dates with Grouplove, and were featured on KROQ and other specialty radio stations nationwide. After Kiven went on hiatus, Danny worked with members from the band to write and record a new record produced by Tony Hajjar from At The Drive-In. The new album is set for release later in 2016 under the project name, New Language.
Danny is an active live member and music director of the pop group Frenship who's song Knives has over 1.5 million Spotify streams. After the Billboard premier of their song "Carpet" and their Live Nation sponsored residency in Los Angeles in the spring, they will release their debut EP and support it with an active touring schedule. Additionally, Danny plays with the up-and-coming rock artist, Colyer who's first single, "Out For You", reached radio markets around the country and peaked at #1 in Brazil. Danny co-produced the follow up single, Mojave, at his studio in Silverlake, and is currently working on recording and co-producing the rest of the Colyer EP.
Along with his active live playing schedule, Danny is a songwriter and producer, working out of his studio in Los Angeles. He writes actively for Pop, Rock, Country, and other varying styles, using his Guild Starfire V as his main writing tool. His song, "Used to Be Something" won the ASCAP Harold Adamson songwriting award in November, 2015. Danny is currently working on writing and recording his own solo EP.