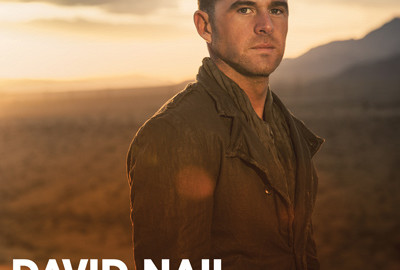 Country artist David Nail will release new album I'm A Fire on March 4.
The 11-track effort is a follow-up to his critically-acclaimed 2011 album, The Sound of a Million Dreams, which featured no. 1 hit "Let It Rain."
Fans have already gotten a taste of what's in store with I'm A Fire lead single "Whatever She's Got," which was written about his wife Catherine.
"There's so many moments on this record that make me think about the last four years that I've been married, and 'I'm A Fire' just sums it all up," he explains. "[I'm a Fire] says, 'I've walked through flames, come out on the other end, and the foremost reason is because of you.'"
The album also includes a collaboration with Little Big Town on "When They're Gone (Lyle County)," and a duet with Lee Ann Womack on his own version of Glen Campbell's "Galveston."
Watch the album teaser for I'm A Fire below, and pre-order here.