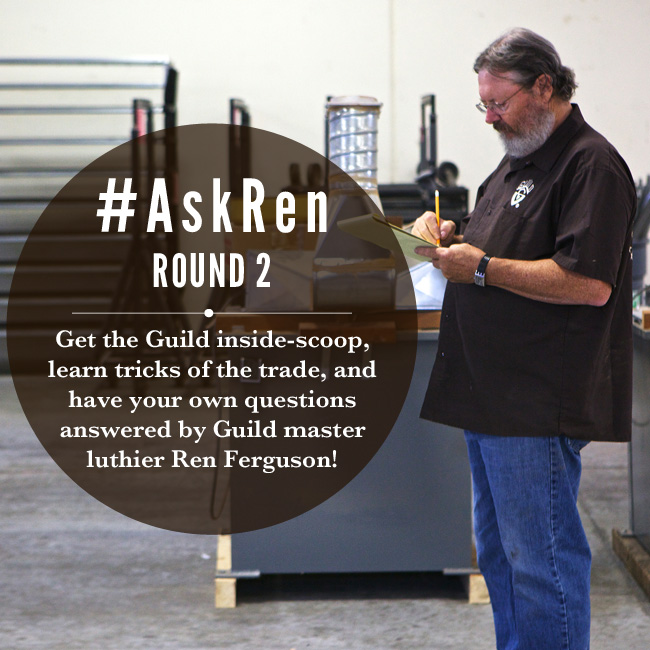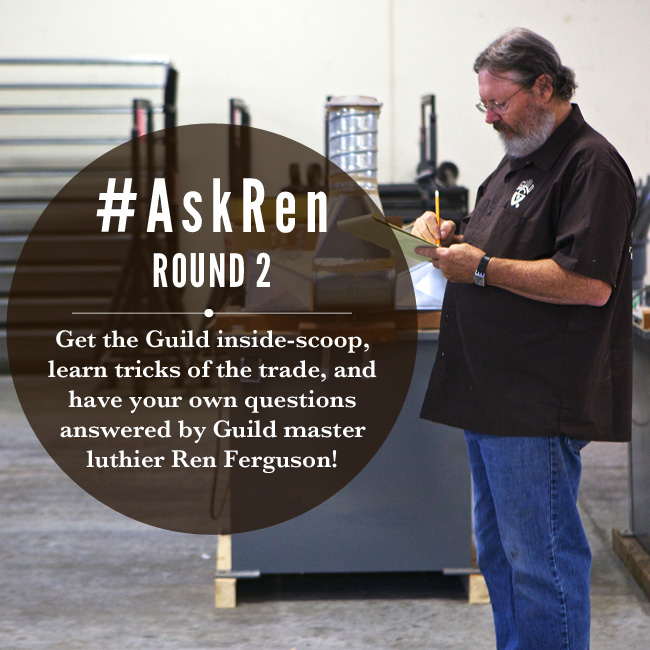 It's time again for another installment of #AskRen! Last time, VP of R&D and Manufacturing Ren Ferguson answered a few of our burning questions about new production plans, and revealed one of his hobbies outside of guitar-making. We enjoyed reading through your comments and questions, and we picked a few out of the bunch to address here!
Without further ado:
From Taylor: Guild has had a history of closing factories. What, in your opinion, will make Oxnard different? 
Ren: Guild has moved over the last 10 or more years, true enough. Not all the moves seem to make sense, but our team eventually had the opportunity to purchase Guild and do justice to a once iconic brand. You all may have different opinions about the quality of the product over this past period, but I will throw in my two cents and say that the Guilds made at the New Hartford facility are and will be some of the finest ever built. That said, this most recent relocation has set the bar even higher. We'll see Guild, once again, as active as it once was—committed to the customer and always doing our best!
From Gregory: I'm a big fan of the Guild Bluesbird, any plans on producing some with exotic wood tops like White or black limba, zebrawood or spalted maple etc.? 
Ren: Once the factory has worked out the associated issues of the move and guitars are moving through at the rate with which we feel comfortable again, we will indeed be offering some intriguing custom models. We'll also start encouraging custom orders from our fans!
From John W.: What price point do you think Guild could be most successful in?
Ren: Guild was always an undervalued guitar company, and when materials were cheap, they managed to keep prices well below the rest of the pack. Today, you will see Guilds offered at a fair and reasonable rate that reflects the costs associated with manufacturing in today's market.
We've loved seeing what you're all curious to learn more about, so please keep submitting your questions in the comment section below! We'll continue to check back regularly and address the most popular topics in future posts.