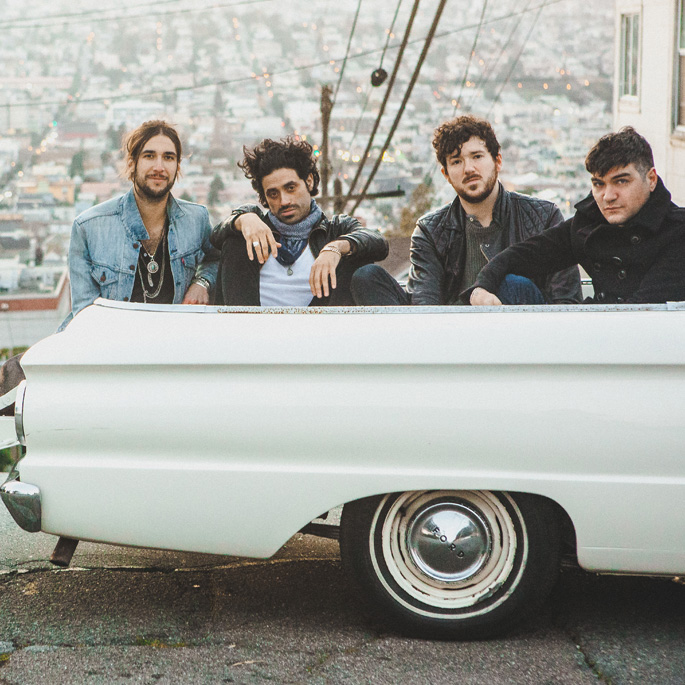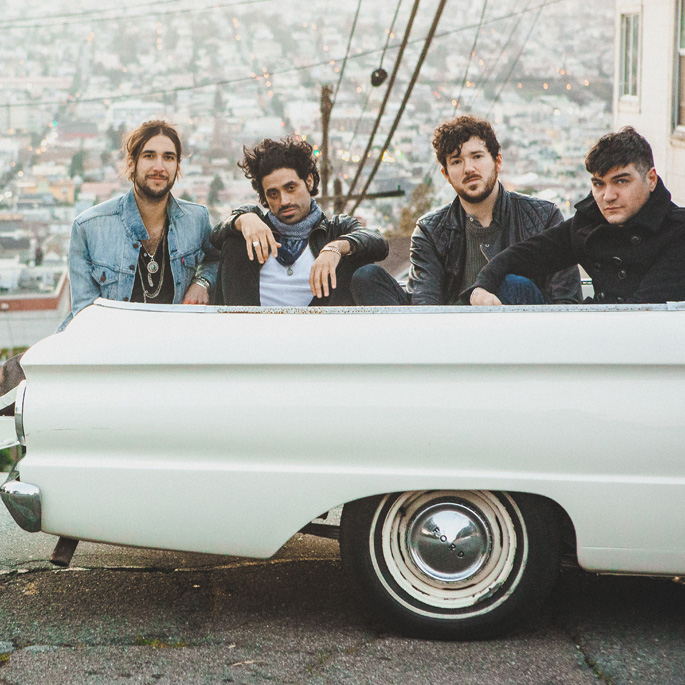 The Soft White Sixties is a band on the rise, and we're not just saying that because they're the newest addition to the Guild artist roster. This San Francisco-based quartet is definitely reminiscent of that classic, gritty 70's rock sound, but with a modern, indie twist. The boys have already caught the music industry's attention, with Paste Magazine, The Bay Bridged, and Showbams all writing rave reviews about them. With a few years of killer SXSW showcases under their belt and ample experience on the road, The Soft White Sixties is ready for the next step and currently working on their second full-length album.
Lead guitarist Aaron Eisenberg is both a Guild fan and an awesome player as well, so we thought we'd ask him a few questions: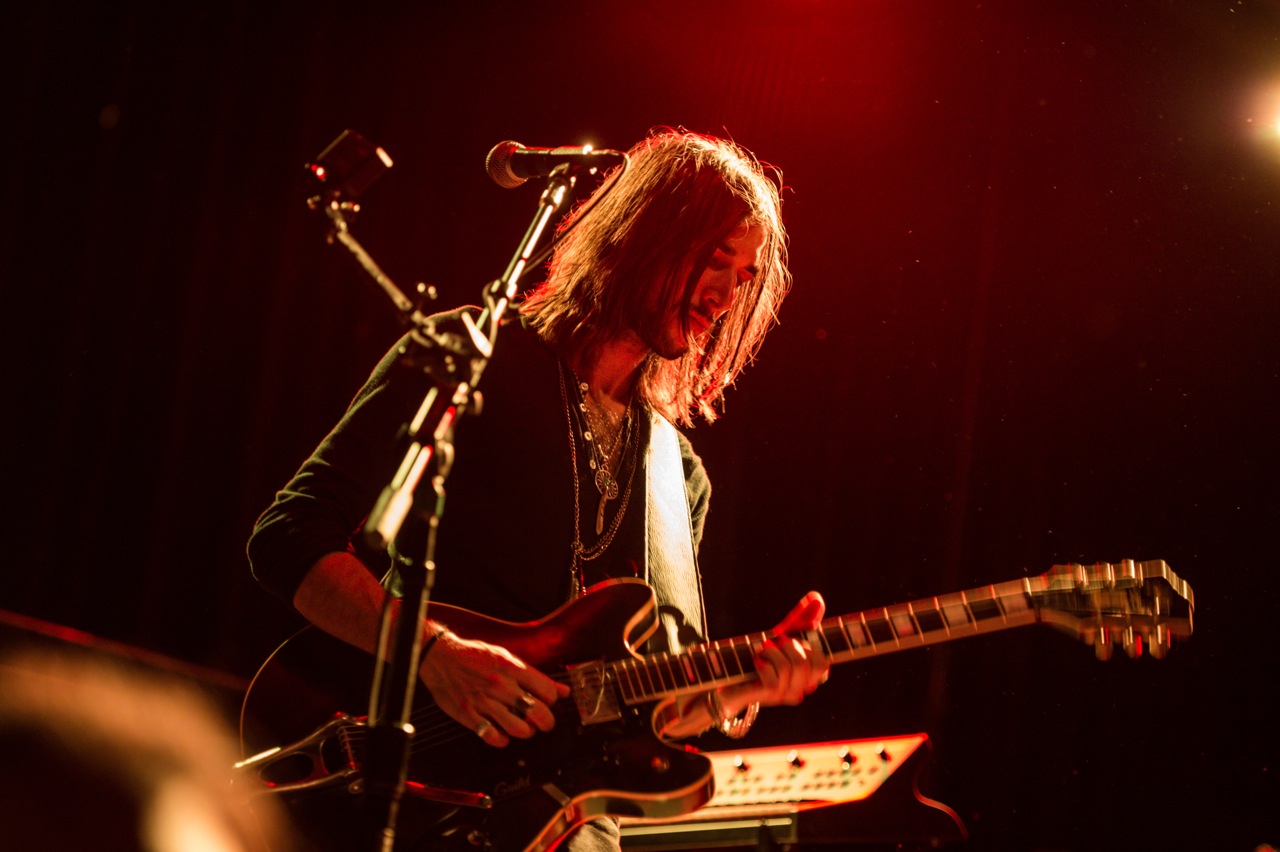 GG: What's your Guild story? When was the first time you played a Guild? Do you have/play a Guild today and where did it come from?
AE: A good friend of mine bought a '68 Starfire V a few years ago in this dark shade of emerald green. I'd never really seen a guitar that particular color before, nor was I really even that familiar with Guild's electric guitar line. I had only really noticed guys like Tom Petty playing the acoustics and 12 strings. Either way, I'd always loved hollowbodies and right when I saw that guitar I said something like, "Man, if you ever sell that thing…"
A year later he called me up to say he was selling it and I jumped on it right away. That's been my main guitar for the last couple years and about a year ago I found a '71 Polara at More Music in Santa Cruz so I added that to the quiver and it's been a nice accompaniment to the Starfire.  On the tour we're on right now I've been playing one of the new Aristocrats too, which sounds great and is really light compared to the Starfire, so it's easier on your shoulders and back night after night.
GG: What does your rig look like? Amp, pedals?
AE: I play through a Vox AC30 with an ever-growing collection of pedals. I use an octave pedal quite a bit. A couple other favorites are my ZVex Mastotron Fuzz and JHS Color Box.
GG: Do you have a favorite Guild moment? A particularly awesome show you played with your Guild, or a favorite song you wrote or recorded on it?
AE: Well I've had my Starfire for the last couple years and there have been a lot of great memories and cool shit we've gotten to do. Some of my favorites were playing the main stage at Outside Lands, playing the Fillmore with the Hives, recording our first LP "Get Right.", touring with our buds Rival Sons…
GG: You guys are from San Francisco—where's your favorite place to go for a little inspiration?
AE: We all usually end up at our house in Potrero Hill after a show for inspiration, etc., but we've also been known to get "inspired" at places like Lazslo, the Kilowatt, Molotov's, and Rock Bar. It's a beautiful city to come home to.