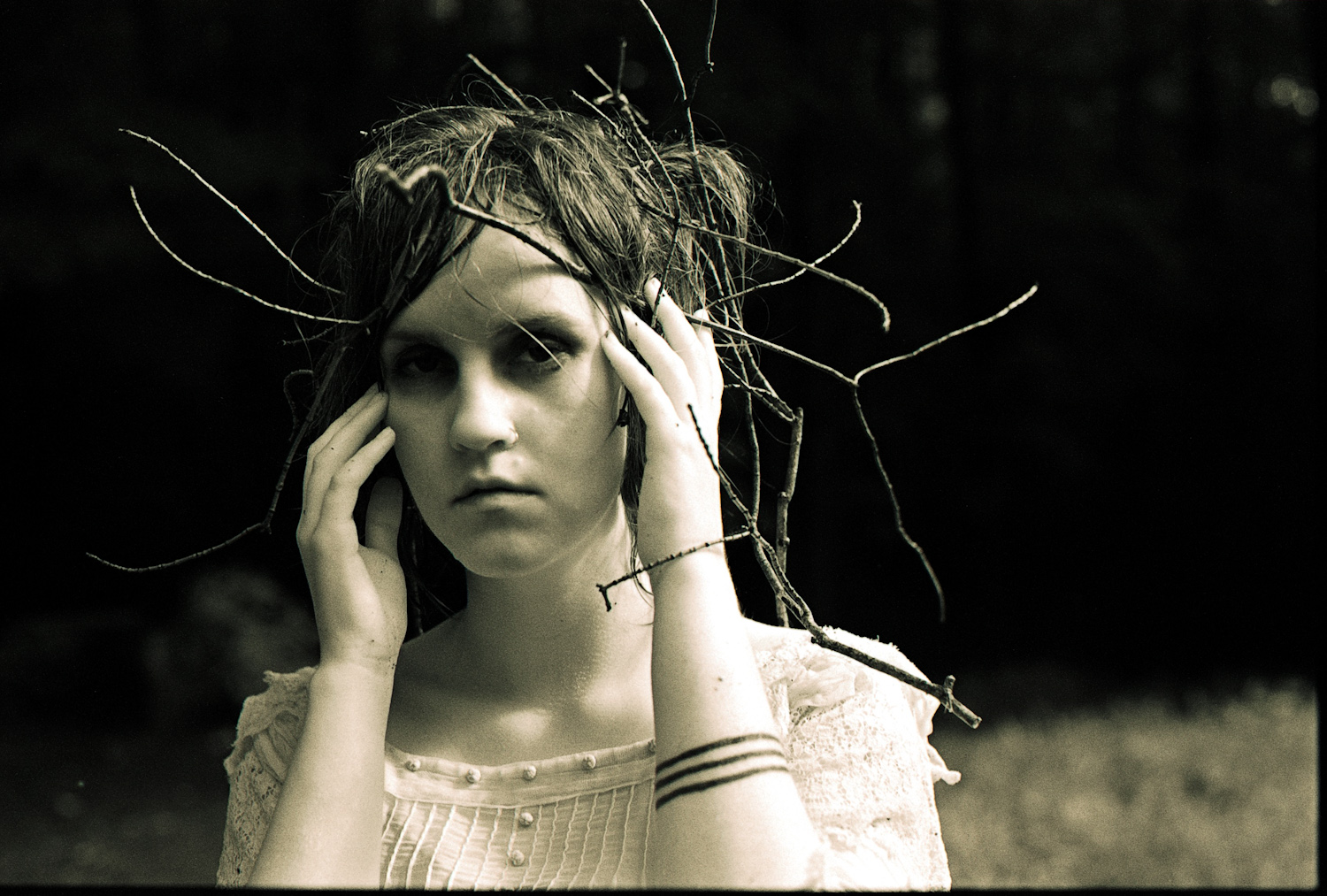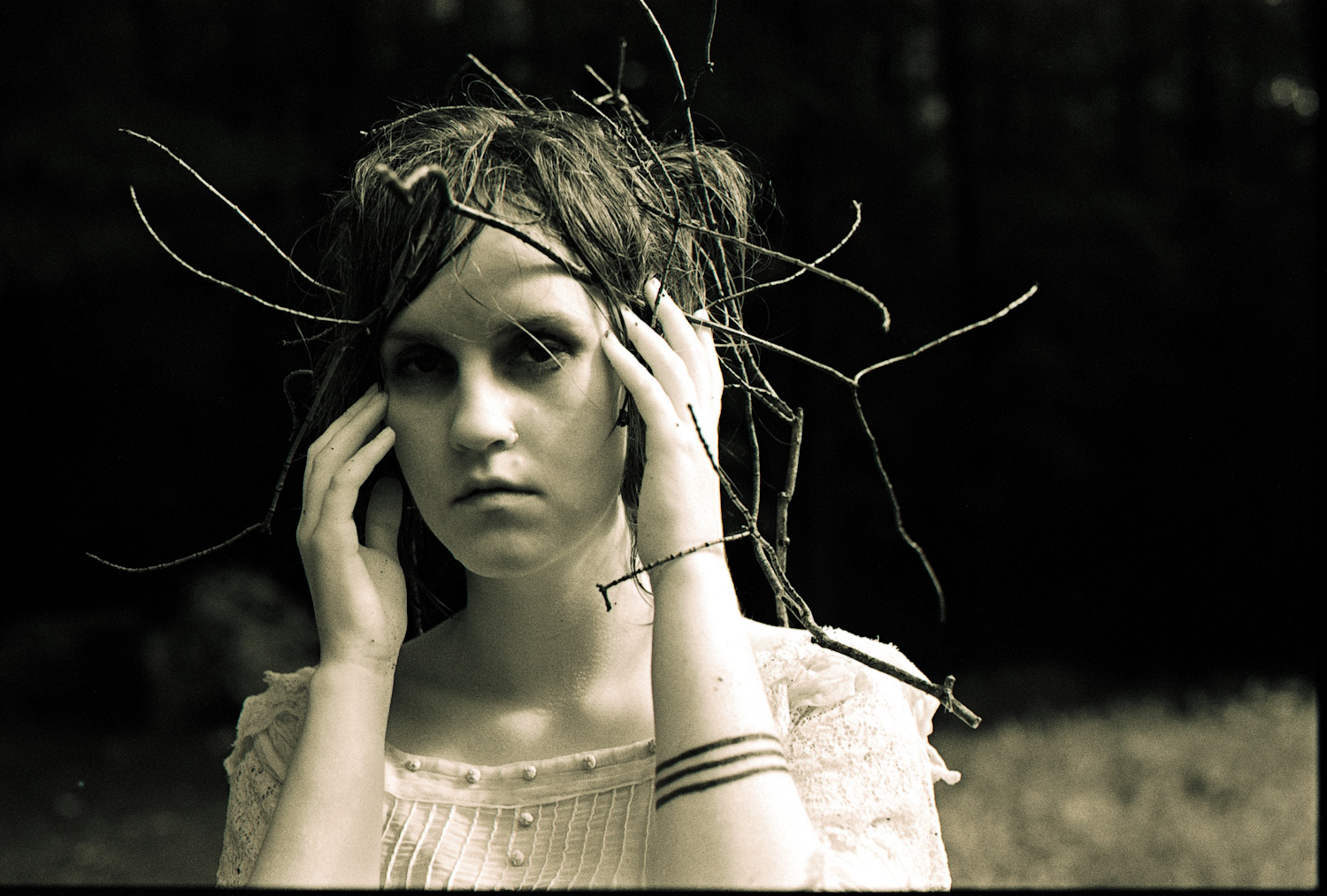 Johanna Warren's music is both hauntingly sorrowful and beautifully optimistic. With her Guild acoustic, the singer/songwriter plucks beautiful melodies accompanied by thoughtful lyrics, and when those two are combined, it's hard to stop listening. We wondered what makes such a unique artist tick, and luckily enough, she obliged in answering a few questions.
GG: When did you start playing guitar? Did writing your own music go hand-in-hand with that?
JW: My parents gave me a guitar for my twelfth birthday because The Beatles were my religion. I was always making up songs as a kid, in various contexts—for instance, my little brother and I had an ongoing imaginary world in which he was a horse and I was his owner, a Jon Arbucklesque man named Joe; at one point we formed a traveling band called "Horsie and Joe," for which I wrote all the hits, most of which I can still proudly recall. Once I had a guitar, I actually didn't write anything for a few years—I had gone from being an outspoken and visionary child to a cripplingly self-conscious and introverted adolescent with no idea who I was or what I wanted to express. So I spent those years, albeit in a lamentably undisciplined way, picking out other people's songs and trying on their voices for size: Nick Drake, Joni Mitchell, Elliott Smith, whatever pop punk songs I thought would make people like me at school… I was an unfocused sponge. I started writing again, sporadically, when I was about 17. 
GG: How/when did you find your Guild guitar? It's the only guitar you play—have you never wanted to venture into different brands and try different sounds?
JW: I bought my Guild seven years ago. I feel a simple, unclouded commitment to that guitar that I don't really experience in any other area of my life. I guess I'm a guitar monogamist—I found a partner I feel infinitely inspired by. Whenever I feel at all stuck, I just change tunings. 
GG: Does your Guild shape your sound or guide your songwriting in any way?
JW: As wary as I am of giving away my power to an object, at this point my guitar feels imbued with such talismanic significance, I can't help but feel my songwriting project to date has been a collaboration between me and it. Over the years its sound has matured beautifully, and I have co-evolved as its player. For instance, this instrument has a remarkably long sustain; as a natural reaction to that, a lot of the songs I've written in the last few years, and the production of my recordings, are based on long, resonant acoustic drones—the stacking of sustained notes that accumulate from letting open strings ring out. The way I write songs is very intuitive and exploratory. I let the guitar do a lot of the thinking.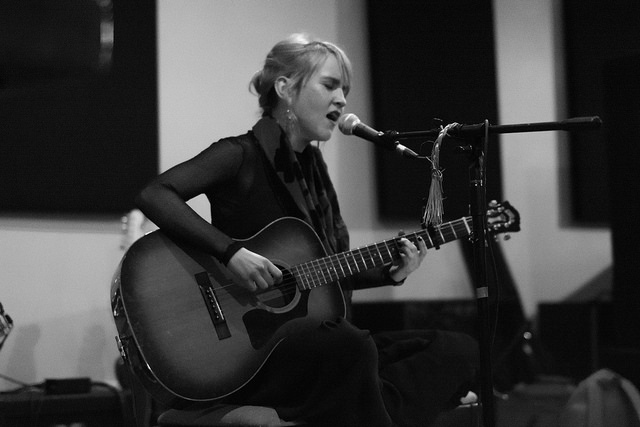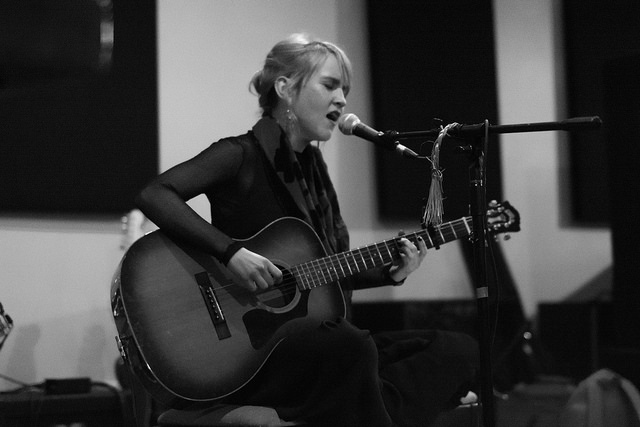 GG: Can you talk a little bit about how you got involved with Iron & Wine? Why did you decide to break away from that and pursue your own solo career?
JW: I was hired to tour with them as a backup singer in 2013. It was just a year-long engagement—a 13-piece band drawn from all across the country that was disbanded after that year. I had started my solo project right around the time I got the job, and released my first album at the end of that year.
GG: What are your plans for the future? Touring? Writing? Upcoming album?
JW: Right now I am very, very pregnant with a third album, which will be born in 2016. My engineer Bella Blasko and I have fifteen new songs tracked, and it is unequivocally the strongest work we've ever done. I need to raise some funds to complete it, and decide how best to release it. I've been touring somewhat rigorously for the last two years, and for the next few months I'm taking a little break from the road to recharge my batteries and do some important things that are hard to do when you're living out of your car. I'm pretty much always writing at the same slow but steady pace, roughly a song per month. 
GG: Any favorite gigs or musical experiences?
JW: This summer I played at a Pagan solstice festival called Thirst For Light, set in the ancient growth forest of Washington state. I was pretty much the only non-metal band involved, I played an unamplified set surrounded by giant trees, I saw phosphorescent fungus… it was amazing. 
GG: From where do you draw your inspiration?
JW: From the murky riverbeds of the human psyche, and the cosmic light that surrounds us all. Ever since I was a baby I've been prone to violent bouts of inconsolable sorrow, so music is often my way of alchemizing suffering into medicine. But it's also a devotional practice, a way of connecting to something much bigger than me. 
Check out the video below of Johanna on her Guild. For more information (including upcoming shows), visit her website here.