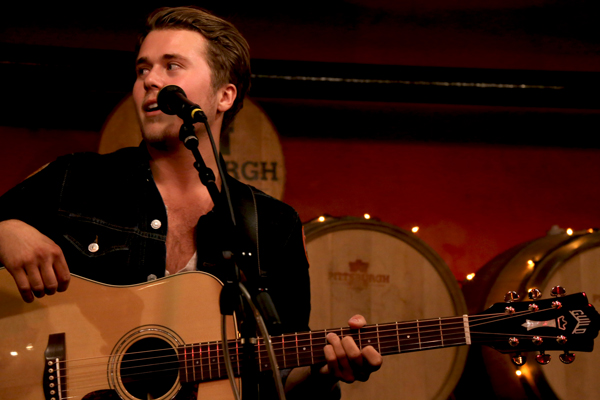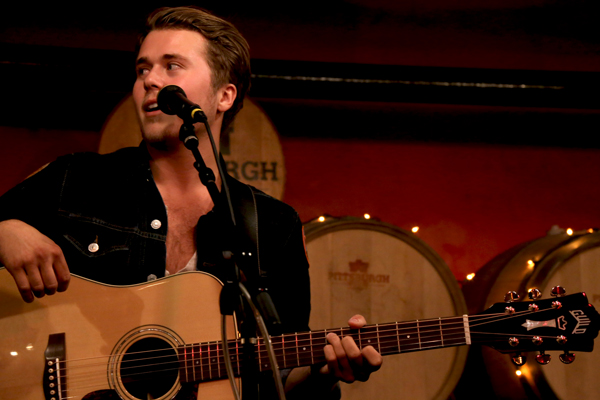 Christian Lopez is a young singer/songwriter, but his debut full-length album Onward certainly reflects a much older soul. Hailing from West Virginia, Christian's music embraces his Appalachian roots while simultaneously exploring a more contemporary route.
Christian stopped by Guild HQ recently and picked up a Guild D-150 from our new Westerly Collection. We wanted to learn more about this up-and-coming guitarist, and lucky for us, he obliged!
GG: Tell us about how you got started with music. When did you start playing guitar? How did you start writing and making Appalachian-style music?
CL: My mom was a music teacher and started me in piano when I was 5. I eventually switched to guitar when I was 9. During my teen years, I discovered the music of The Band, Johnny Cash, Willie Nelson, along with the music of West Virginia that surrounded me. That's the music I loved the most and when I started to write songs, that's what came out naturally.
GG: What was your first experience with Guild? Were you familiar with the brand?
CL: Yes, I was always familiar. I had seen Guild in the hands of legends growing up. John Denver, Pete Townsend, Brian May and more. To me, Guild always seemed to be the traveling man's guitar. The guitar in the hands of a troubadour. The old guitar that my dad grew up with in his cabin in the thickets of Calhoun County, WV. Guild was the guitar with stories.
GG: Tell us a bit about your new D-150. How does it fit into your sound?
CL: I love my D-150. First off, it's gorgeous. But mainly, it sounds unbelievable and provides the thick, loud sound I love and need for my shows and recordings.
GG: How do you go about writing music? Lyrics first? Melody first?
CL: Songs come out of nowhere for me. I always need to have my guitar, paper, and pen handy. When I sit down, it's the melody that comes first. From there I find the chords. Then, whatever mood the chords and melody put me in, I find the words.
GG: From where do you draw your inspiration?
CL: I draw my inspiration from a lot of places. Primarily from my personal life. At the end of the day, it's about keeping it honest. I want people to connect with my music the way I connect with the music I love the most. Genuine story telling.
GG: Do you have your eye on any other Guilds?
CL: Yes! The OM-140! I'm in love.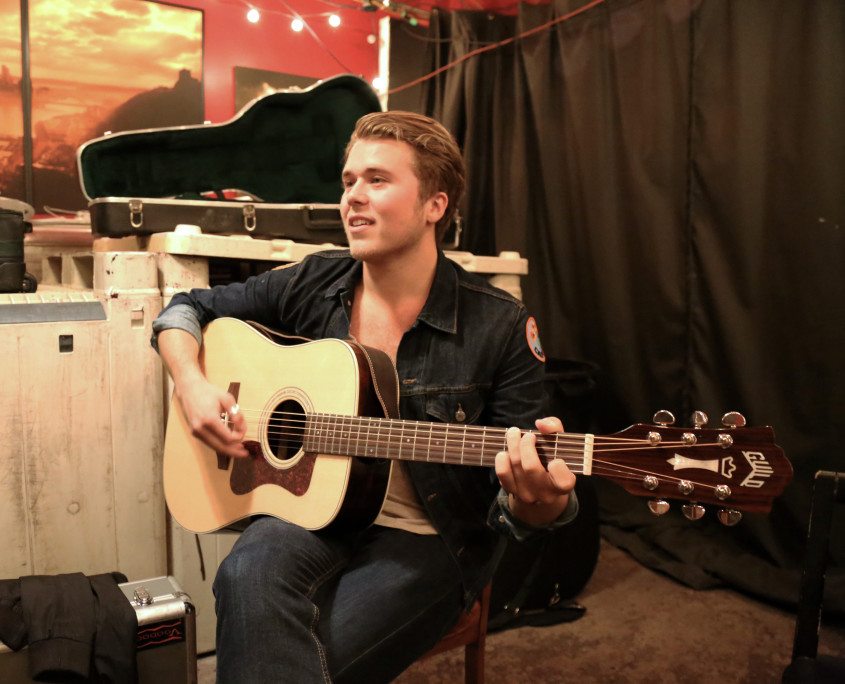 GG: What are your plans for the future? More promoting of Onward? Going back to writing?
CL: Right now it's all about touring. But writing is always my goal. I'm always working on new material and plan to get back into the studio soon.
GG: Anything else you want to add?
CL: I love Guild. I love my fans. Thank you for listening.
You can buy Christian's new album here. See if he's coming to a city near you here. And learn more about his Guild of choice here.