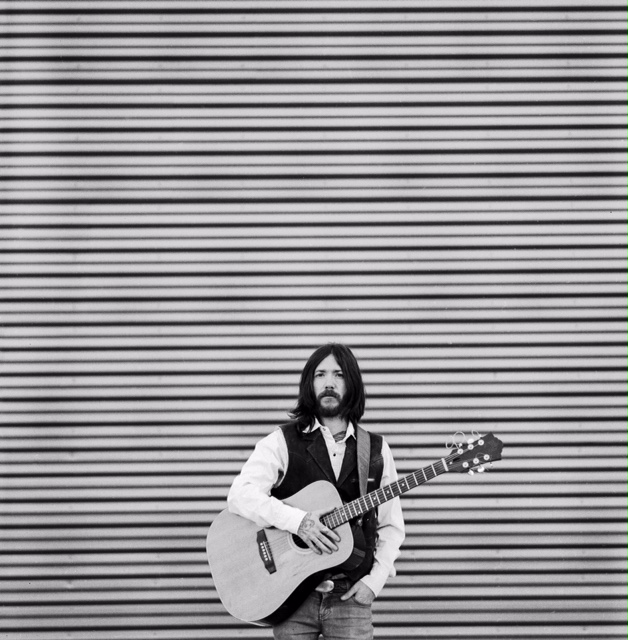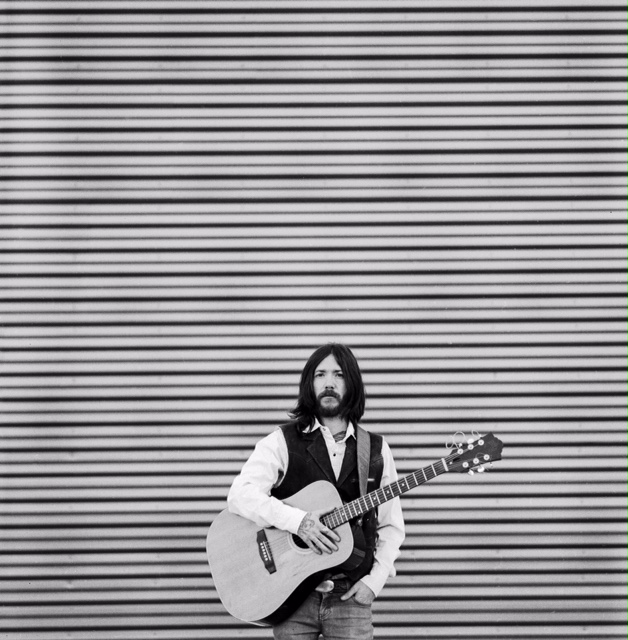 Guild artist Andrew Sheppard plays music that belies his age. It's country and folky and sounds like it could be off an old vinyl record from the 70s, but the lyrics ring true and get stuck in your head for days. Given Andrew's history with his vintage Guild D-25, we thought he would be the perfect guy on whom to try out one of our new Guild USA guitars. On top of playing a few of his new songs on a fresh-off-the-press Guild D-20, Andrew answered a few questions and filled us in on his musical career.
GG: Tell us a bit about your background. How did you get started with music?
AS: Before I played music, I was a skateboarder by trade. But a pretty intense injury ended my skateboard career so I bought a cheap guitar and taught myself some basic chords and started writing songs while I was healing from my injury. I did, however, grow up playing bass and singing in punk bands when I was younger. My mom sang in blues and rock n' roll bands as well, so I was around music all the time. 
GG: How/when did you decide that music was what you wanted to do, full time?
AS: I realized music was what I wanted and was going to do full time after I had put together my first band "Gypsy River Haunts" in Los Angeles in 2007. It was the most fulfilling thing having had written a number of songs by then and actually getting some cats together that wanted to play them with me. We toughed it out for quite a few years and started getting paid to play and I've been making a (tough) living that way ever since. 
GG: Tell us about your Guild. How/when/where did you find it?
AS: My current workhorse is a 1972 Guild D-25. It was given to me by a war vet buddy of mine that picked it up at a pawn shop near where he was stationed in Tennessee many years ago. He and I met in Idaho a few years back and started kicking around together and I started picking around on that guitar, and one day he said that the guitar needed me, and I needed it, so, it became mine. It's the most well worn guitar I've ever played. It takes people years, if ever, to find the right guitar and this is that guitar for me. 
GG: Does your Guild influence your tone and your style of writing?
AS: My guitar has a lot to do with my writing style. I like to write anywhere and everywhere and I use my guitar as a vessel in which to do that. I write just about all my songs on my Guild, so I guess it's apparent that we have a connection to one another. 
GG: Do you write melodies first, or words? Both at the same time?
AS: I rarely write any words without having my guitar except for song titles. I'll usually just starting playing and come up with melodies and words as I go, and then stop to get my beginnings, middles, and ends in order. Sometimes I just throw stuff at the wall and see what sticks.
GG: What's been your favorite gig to date?
AS: My favorite gig to date would have to be Dick's Tavern in Las Vegas. The first time I played there was amazing. They gave us a horse trough full of beer and there was a toothless woman dancing and demanding Bob Segar songs. I don't know what it is about smokey biker bars with trashy woman, but to me it doesn't get much better than that. However, I don't want to be playing those types of gigs the rest of my life. 
GG: What do you do when you're not gigging or playing music? Any other hobbies?
AS: I have a lot of hobbies outside of music, I still skateboard a lot, and snowboard in the winter. I try to fish and golf as much as possible and generally spend my time in mountains hiking with my dog or playing in the river.
I'm planning on recording a new record in Nashville in the fall, it's already written so now comes the fun part of being able to afford it. Once the record is out I'm going to tour as heavily as I can so that I can afford to make yet another one.  
Learn more about Andrew on his website. Listen to his music here. Learn more about Guild USA here.