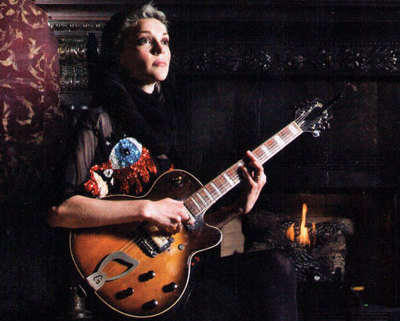 Guitar World's Holiday 2014 issue features the "Queen of Alt-Rock Guitar," Annie Clark–perhaps better known by her stage name, St. Vincent. Also featured alongside Clark is her 1955 M-75 Aristocrat, looking much loved and oft played.
In the article, Clark says, "I'm not a very large person, so even though I love the sound of a Seventies Les Paul, there's no way in hell I could ever play one live unless I wanted to have a chiropractor on tour." With its chambered body and spruce braced top,  the lightweight Aristocrat will keep Annie good to go on stage for hours!
We use this article as an excuse to revisit some of our favorite St. Vincent tunes today. Check her out below!
SPOTIFY | GOOGLE PLAY | ITUNES