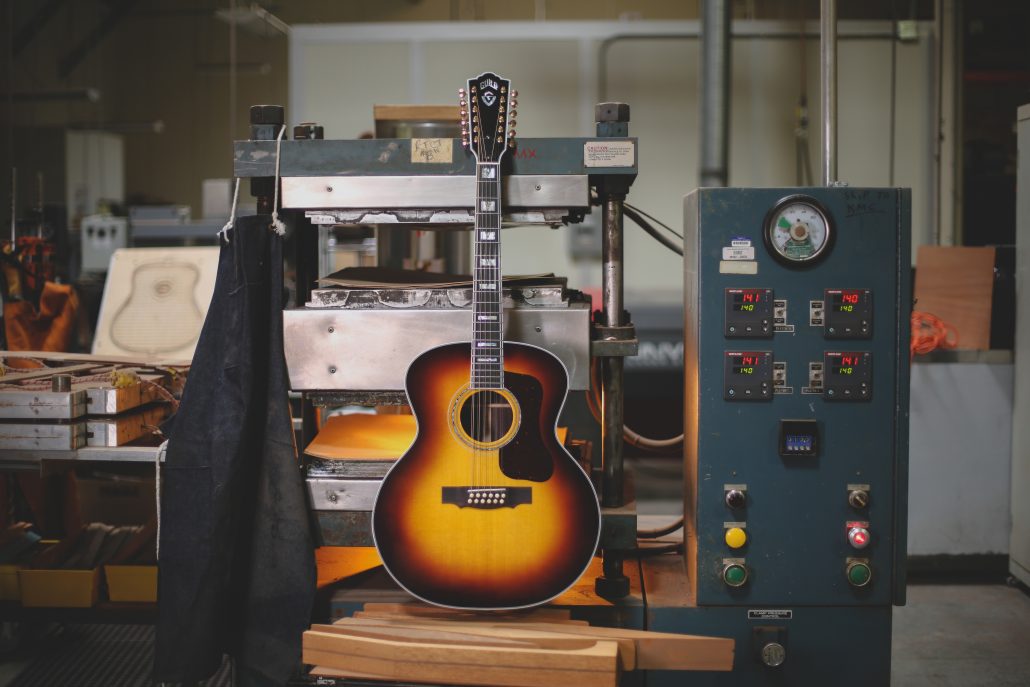 Have you heard the news? Acoustic Guitar Magazine is helping us shout it from the mountain tops–the F-512 is back!
"This is the third guitar I have played from the Oxnard plant and, as I've come to expect, the quality is top notch," reviewer Pete Madsen starts off. "From the choice of woods to the finer details of setup and fret dressing, I found everything to be in perfect order…It's clear that the Guild designers have done everything they could to be historically accurate and faithful to the original design."
After detailing the F-512's fit and finish (spoiler alert: they're both great), Pete goes on to describe the F-512's sound:
"I strummed a few open-position chords (G, C, D) and was greeted with a warm shimmering sound, like rain on a wood-shingled roof. I could do this all day, really! Then I tried some blues-inspired fingerpicking and found myself relishing the F-512's fully orchestrated sound. As a standalone guitar, it has a great range of big bass and sparking highs. "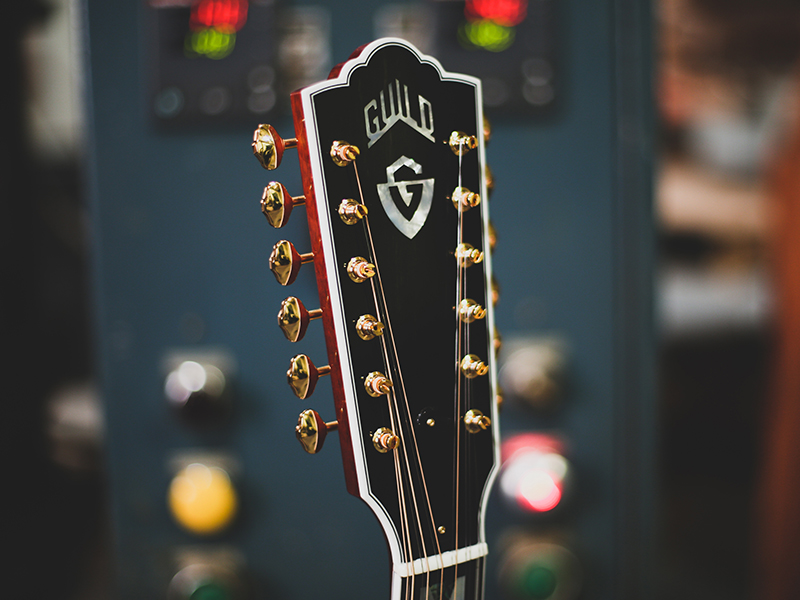 Pete also helps assuage the fears of those who might worry about the thicker neck width of a 12-string. "The overall feel is comfortable," he explains. "The 1-7/ 8-inch-wide nut is fairly standard for a six-string guitar, and the C-shaped neck is very easy to navigate. I played the guitar for several hours at a time and felt no hand fatigue."
Closing out his review, Pete writes, "The sound is impeccable, and whether you are a strummer seeking silky smooth accompaniment or a fingerpicker aching to hear some warm, chugging, blues-inspired grooves, the F-512 is an excellent choice.
Click here to read the full review. Click here to learn more about the F-512. Hear the F-512 below.