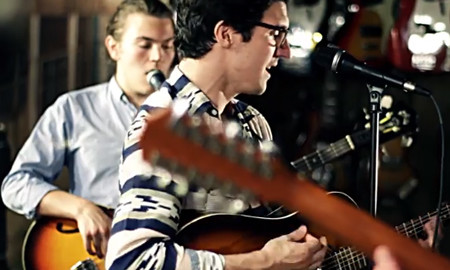 British singer/songwriter Dan Croll and his band recently stopped by Guitar Center in Hollywood to talk to host Nic Harcourt on his At: Guitar Center podcast.
The 23 year old's full-length debut album is set to be released in March 2014, but Croll offered a taste of the material with an intimate performance of the songs "In/Out" and "Home."  The tracks really showcase Croll's layered, diverse sound, with hints of Paul Simon and James Taylor shining through.
And for both offerings during the session in Guitar Center, don't miss bassist John Stark rocking a vintage Guild bass.
Check out Croll in action below and visit his official website for more information.