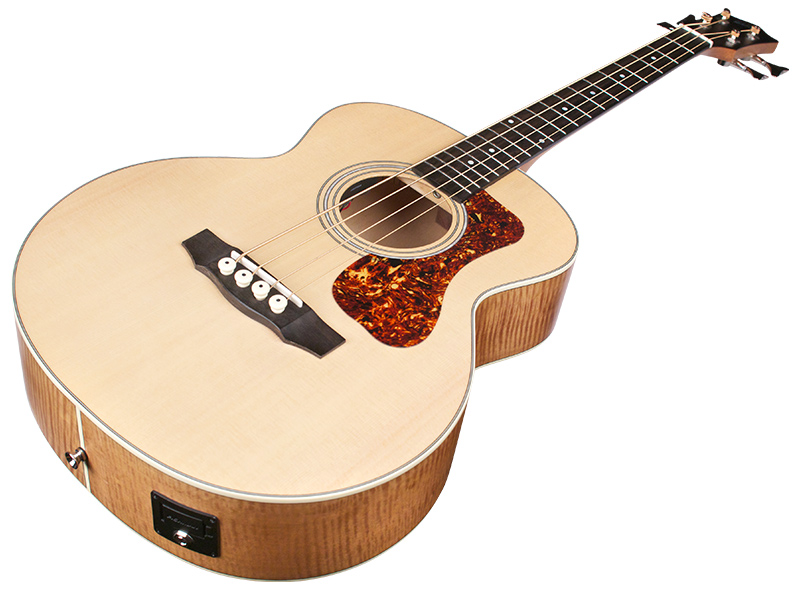 Around this time last year, we debuted our first travel-size acoustic bass — the Jumbo Junior Bass! Have you tried one out yet? Vic Serbe of Bass Gear Magazine recently took it through its paces. He reached out to us because he liked its small size and affordable price. Let's see what he had to say…
Of the fit and finish, Vic writes, "I'm looking at this bass with a pretty fine-toothed comb, and despite its extremely affordable price, it's really hard to find something to complain about. All the joints are tight and smooth, the finish is excellent, and the wood choices are spot-on."
The Jumbo Junior Bass doesn't just look great, though. It holds up during gigs as well:
I also gigged this bass out in my cover band, intending to only play a few tunes to see what it did in a loud-ish electric setting. It was so much fun to play, and sounded so good, I ended up playing it for the entire first two sets! The sound of this bass is classic piezo: huge and round on the low end and crispy up top, but with pretty subdued mids. Of the piezo systems I've played, this is among the best for mids I've ever heard. Also, much to my surprise, I didn't have any feedback issues whatsoever, despite lack of an EQ on the bass or sound hole cover.
So what were Vic's final thoughts? We'll let him tell you: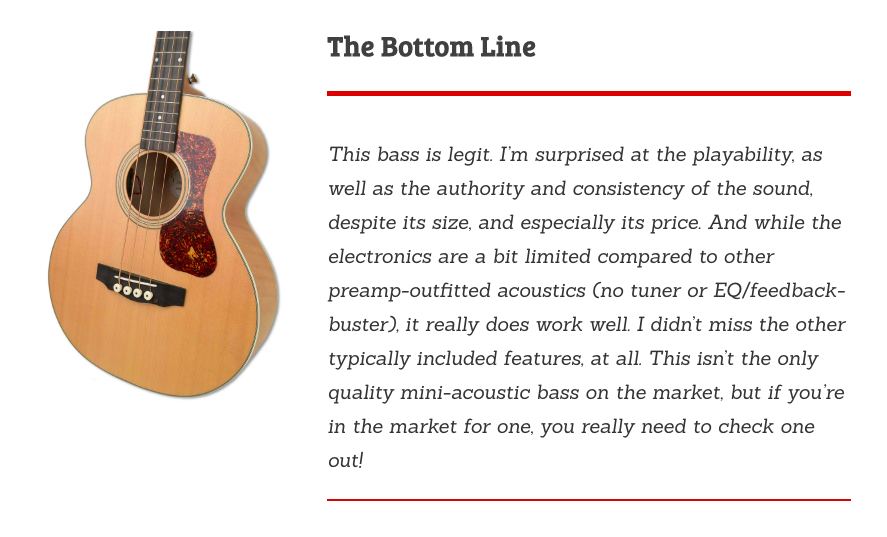 Read the full Jumbo Junior Bass review here. Keep scrolling to hear it in action.