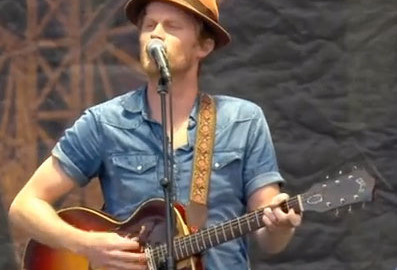 Denver folk rockers the Lumineers have been making the rounds of the summer festivals based on their intimate and passionate live performances and their heartfelt 2012 self-titled album.
That journey recently took the Lumineers overseas to the U.K.'s Reading Festival.  Taking the Main Stage after a smattering of rain hit the site, the band went out into the crowd at times and generally led a giant singalong.
That was evident during their take on "Hey Ho," which had the masses singing loud.
Watch the Lumineers play "Hey Ho" below and visit their official Facebook page for more information.