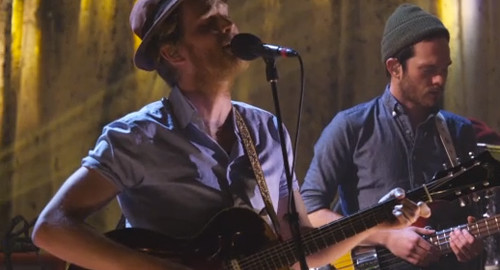 In mid-November, the Lumineers cover of Talking Heads' "This Must Be the Place (Naïve Melody)" was named the No. 1 viral song of the week on Spotify. The band also played the track live on VH1's You Oughta Know concert last month.
The Lumineers' version stays true to the light groove of the original to start out, but it breaks into more of a high-paced jam towards the end.
Watch the band in action below and visit their official website for more information.