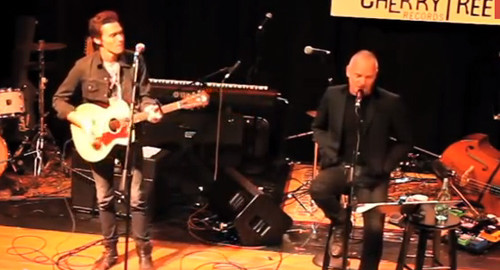 During a set at the Cherrytree House Live show at Magicopolis in Santa Monica, Calif., late last year, Matthew Koma welcomed a surprise special guest on stage.
Sting walked out as Koma began playing an acoustic version of Zedd's "Clarity," which Koma co-wrote.  The former Police frontman, who also performed during the event, noted that he "loved this song" so he had to sing it.
After the duet, Koma told the excited crowd, "I told you I did magic!"
Watch the performance below  and visit Koma's official website for more information.