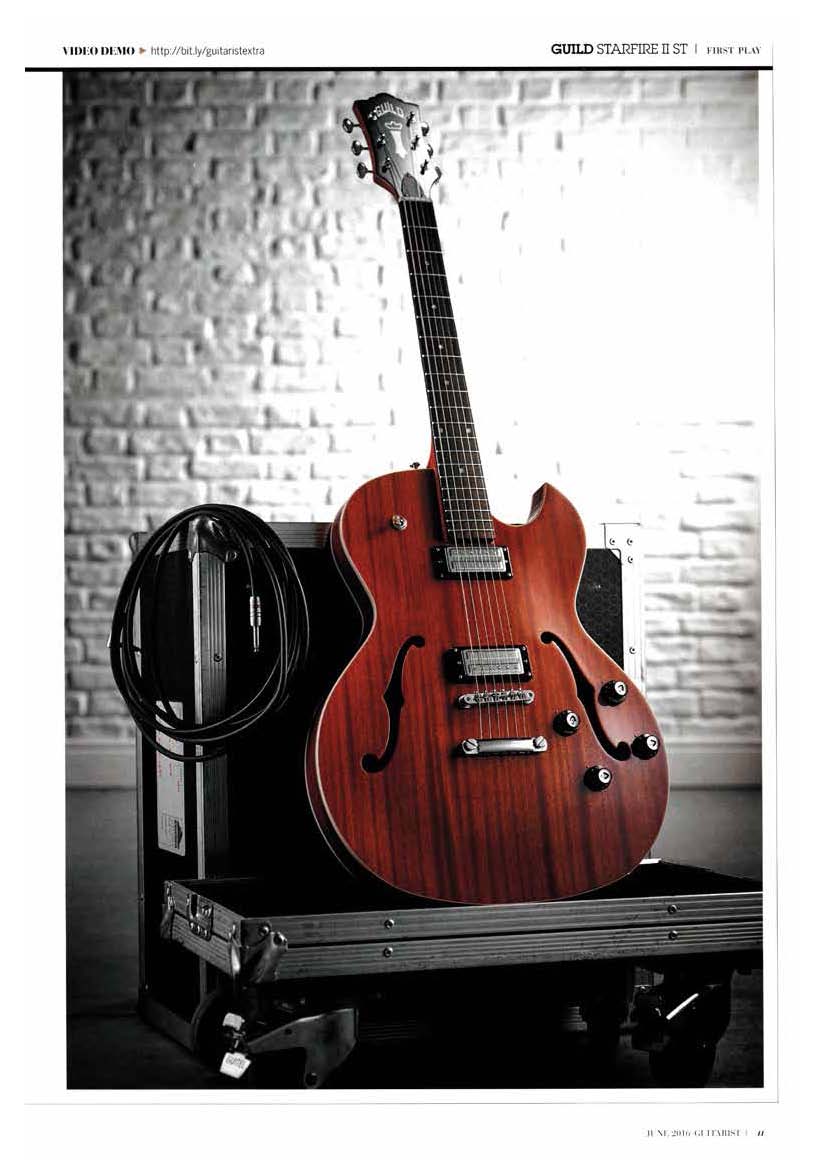 We launched the Starfire II ST at Winter NAMM 2016, and it's been a hit! Guitarist Magazine reviewed the newest addition to the Starfire line and had some pretty positive words to say about this affordably priced Newark St. guitar. Here are a few of the highlights:
"This II remains light but, importantly, well balanced, both seated and strapped on. Its thinline depth makes it far more manageable than a full-depthed archtop, yet from the first strum we're greeted with more than enough acoustic volume for solo practice and a sustain tail that sits between the shorter snap of a fully hollow guitar or the longer, more solidbody-like sustain character of a centre-blocked semi…Anyone who's working in classic jazz, soul or blues idioms will have a friend here."
"Through a Vox AC10, nicely cranked, it's Jackwhite/alt-rock heaven: gnarly and viscous. Open-tuned with a slide and we're straight back to Chicago, where you're in good company: many bluesmen–not least Buddy Guy, Muddy Waters, Lightnin' Hopkins and Robert Lockwood Jr.–were Starfire users."
"Guild's Newark St. line is well focused: lots of vintage-like detail, but with today's consistency and perfectly aimed at the modern player in terms of sounds and playability. The Starfire II comes in as the most affordable Guild 'semi' to date, and although not centre-blocked, is not fully hollow, either. Throw in those great-sounding pickups on a lightweight, balanced chassis and you have, pus simply, a very good, musical guitar that would suit any jazz-studying player, new-age bluesman or those of us crossing genres with a 50s or 60s aesthetic in mind, both visually and sonically. A class act for the working guitarist."
See the full article below, followed by their video review. Learn more about the Starfire II here.