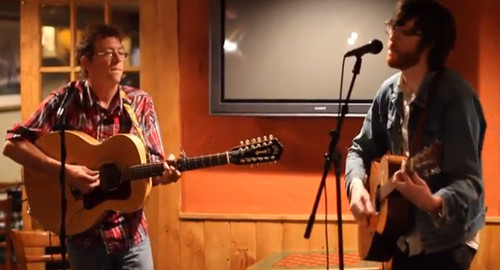 Okkervil River has a new album titled The Silver Gymnasium coming out Sept. 3, but frontman Will Sheff wanted to test out a new tune with his childhood friend Aaron Johnson in a few odd locations.
What ended up transpiring was Sheff and Johnson sitting in on several open mic nights around Vermont and New Hampshire, where they gave unsuspecting audiences a rare treat.
Watch the duo in action below, playing the song "Down Down the Deep River" in various locations, and visit Okkervil River's official website to pre-order a copy of The Silver Gymnasium.