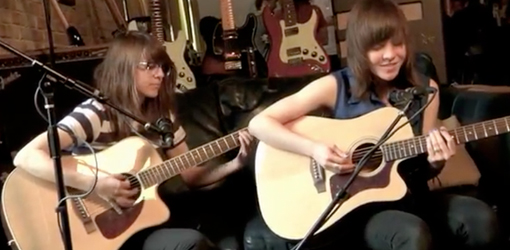 Minneapolis-based indie rockers Now, Now recently stopped by the Guild Lounge to perform two tracks off their 2012 album Threads.
Watch "Thread" and "Lucie, Too" in the clips below.
Now, Now is currently on tour, with a Nov. 7 appearance on Late Night with Jimmy Fallon on the docket.
Visit Now, Now's official website for more information.