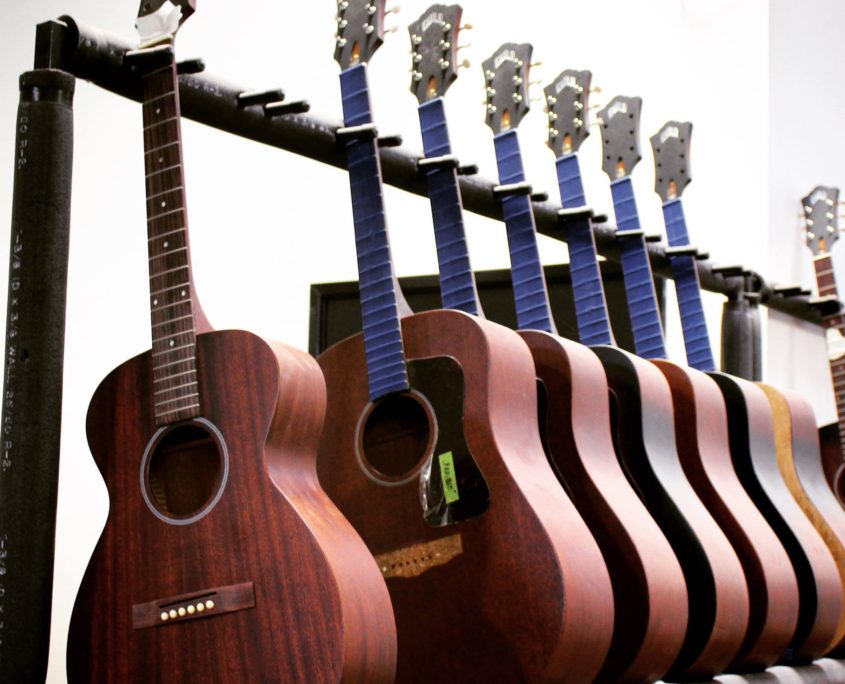 Acoustic Guitar Magazine got an exclusive first look at the state-of-the-art Guild factory in Ventura County, California. Along with taking a tour of the factory, journalist Adam Perlmutter played some of the first USA Guilds off the line:
"It was exciting to pick up a freshly completed M-20–the Nick Drake guitar–only a day old. The instrument was lightweight and smelled sweetly of wood and lacquer–it felt more playable than the vintage examples I'd tried, but still had a distinctive old-school vibe…I could tell by the way it vibrated that it had a winning voice."
Read the full article below! Learn more about Guild USA here. See more from Acoustic Guitar here.