Cutaway Magazine Reviews the F-55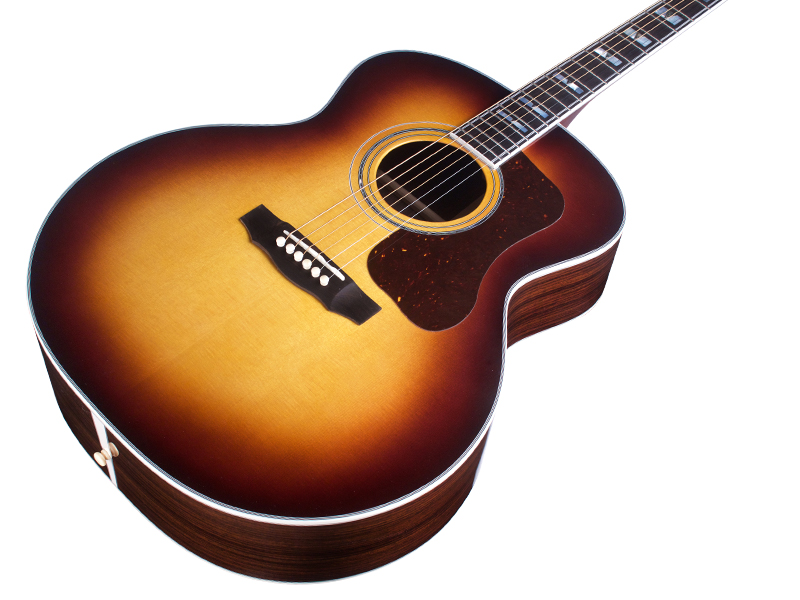 Tread lightly, Cutaway Guitar Magazine warns. "If you have the chance to try the Guild F-55, careful because you won't be able to forget it."
José Manuel Lopéz compliments the F-55's premium appointments, including its V-block inlays, gold Gotoh hardware, and Nitrocellulose lacquer finish.
Most impressive, though, is the F-55's tone: "It projects and has an excellent sound. You can give a strong strum and never lose balance or equilibrium. No frequency overpowers another and is impressively well-defined."
Keep scrolling to check out Cutaway Guitar's video and (if you speak Spanish) to read the full review. More info on the F-55 here.