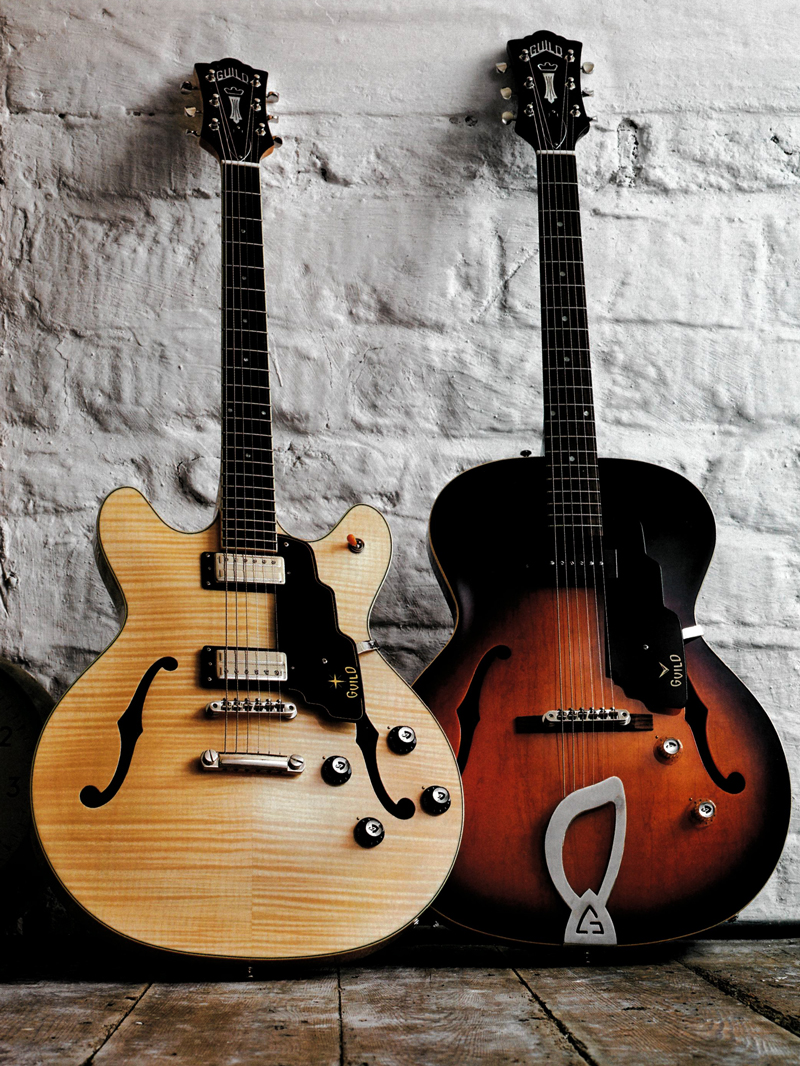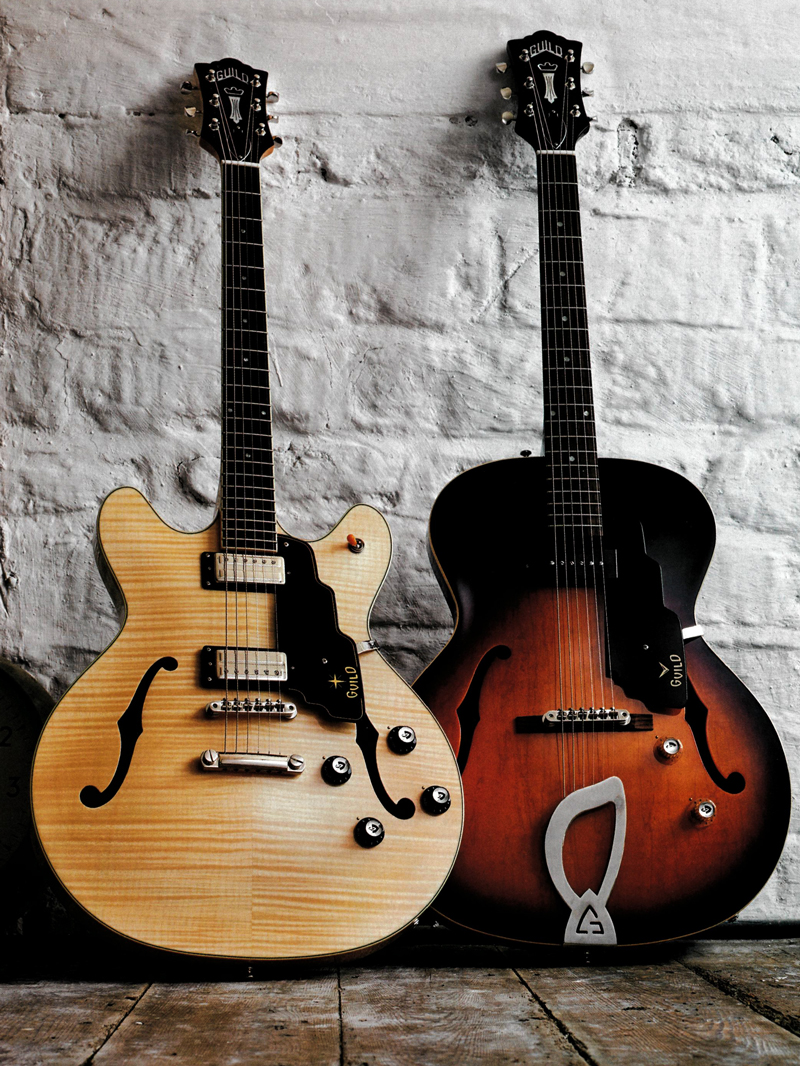 Guitarist Magazine showed some major love for Guild this the "First Play" section of their August, 2015 issue.
"Guild is now under new ownership, and the signs are that the legendary American brand is set to return to the top," Nick Guppy writes. He goes on to say that the Newark Street guitars "faithfully capture the look and style of many classic Guild models from the marque's golden years."
Guppy continues by discussing the Starfire IV ST, which "changes the traditional Guild 'harp' tailpiece for a more contemporary stopbar, intended to add sustain and give the Starfire a bigger voice for solos."
The T-50, Guppy explains, "is acoustically much bolder, with less of the 'pinginess' that often affects new instruments until they're properly played in. The DE-1F single-coil pickup is punchy and has a nice balanced tone that doesn't favour highs, mids or lows, making it easy to use the T-50 for almost any playing style."
In addition to their excellent construction, the Starfire and T-50 are aesthetically pleasing as well. According to Guppy, "The standard of finish on both guitars is practically flawless, with a deep gloss on the Starfire showing off the movement in the flamed maple, while the T-50 Slim has a particularly attractive dark Antique Sunburst top combined with a deep red brown-stained back and sides…Visually, both guitars strongly evoke the classic Guild look, with vintage-correct details such as the round-head pins used for control knob pointers, and open-back Grover Sta-Tite tuners."
In conclusion, Guppy gives both the Starfire IV ST and T-50 Slim a 7/10:
"Both Guilds add something new to the Newark Street range. The Starfire has the characteristic bite and twang of the originals, with a dose of extra sustain and a stunning flamed maple finish. The T-50 Slim has plenty of character and presence; non-cutaway guitars are in vogue right now, and this fits the niche perfectly. It's an ideal tool for the lead singer who doubles on rhythm guitar, with great looks and tone to match. Jack up the action, and it also makes a killer slide platform with a little compression and overdrive. The build quality and finish on both guitars more than justifies the price, which is especially reasonable when you consider that a quality hard-shell case is included. Above all, it's great to have Guild back in the UK–guitars this could shouldn't be ignored."
Check out the full review below!  Learn more about the Starfire IV ST and the T-50 Slim on our website.