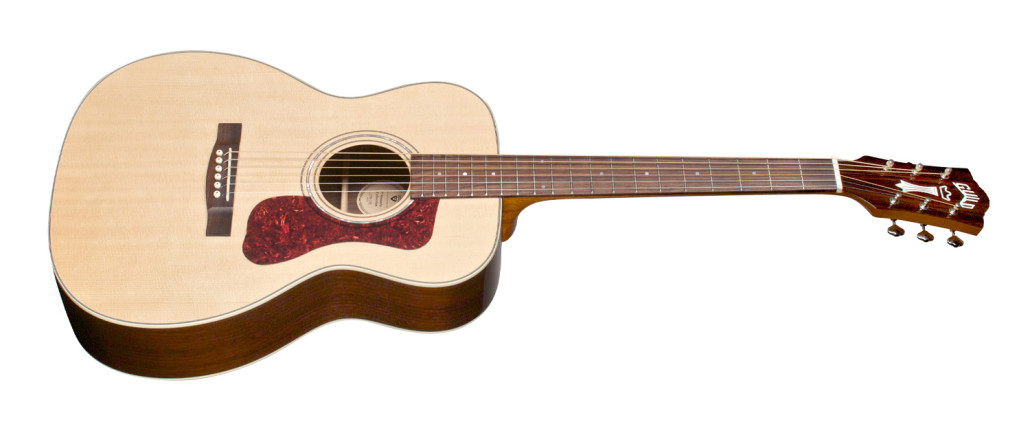 Guitar Interactive recently wrote quite the glowing review of the new Westerly Collection OM-150. Here are a few of our favorite soundbites:
About the wood:
"The all-solid woods in this guitar are of spectacular quality. The close-grained sitka spruce top is beautifully and heavily silked, showing that it has been cut precisely on the quarter (as it should be), whilst the Indian rosewood back and sides are one of the finest-looking sets of that wood that I have ever come across. The mahogany neck and Indian rosewood fingerboard and bridge are of equally find quality and, judged purely on the quality of the woods alone, this OM-150 is more than worthy of its link back to the Westerly factory."
About the sound:
"Soundwise, this OM-150 produces exactly what you'd expect from a sitka and rosewood orchestra model guitar. You'll get a wide dynamic range and clear articulation with both fingers and flatpick no matter how hard you hit the springs, and the Indian rosewood will give you a slightly scooped midrange feel due to the characteristic strong low end and singing treble clarity that you get from this combination of tonewoods, body shape and scale length."
Overall impressions:
"This OM-150 is a very playable guitar that delivers everything you'd expect from a guitar made of solid, premium quality woods at this price point. Straight out of the box, it has an open, well-balanced sound that I believe will continue to develop and improve as the guitar matures and its woods open up. Overall, this Guild Westerly Collection OM-150 represents great value for money and really needs to be on your audition list if you're looking for a new guitar in this price bracket."
Click here to watch Guitar Interactive's demo of the OM-150.
So, what are you waiting for? Learn more about the OM-150 here, or find a dealer here. Read the full review below!