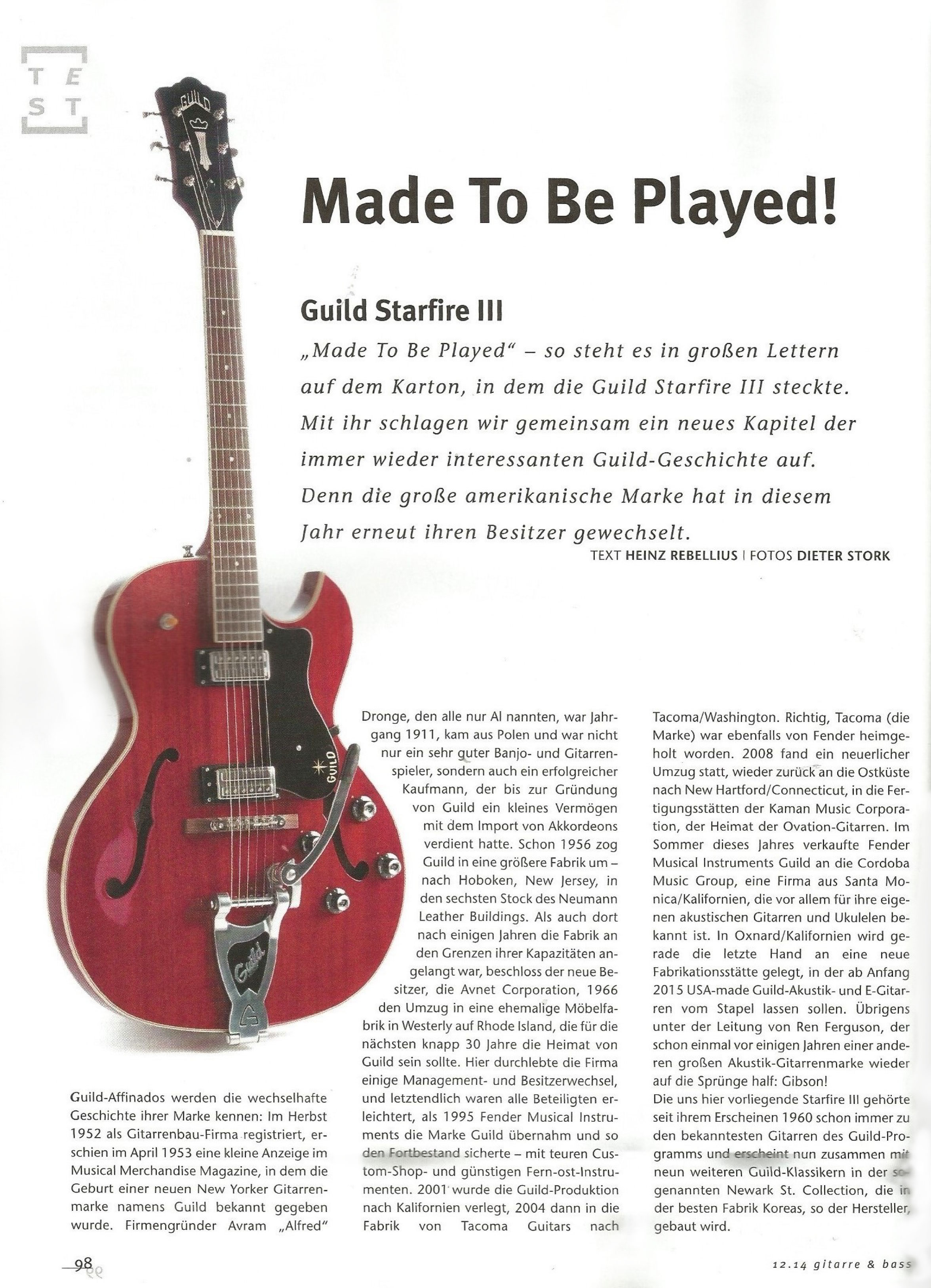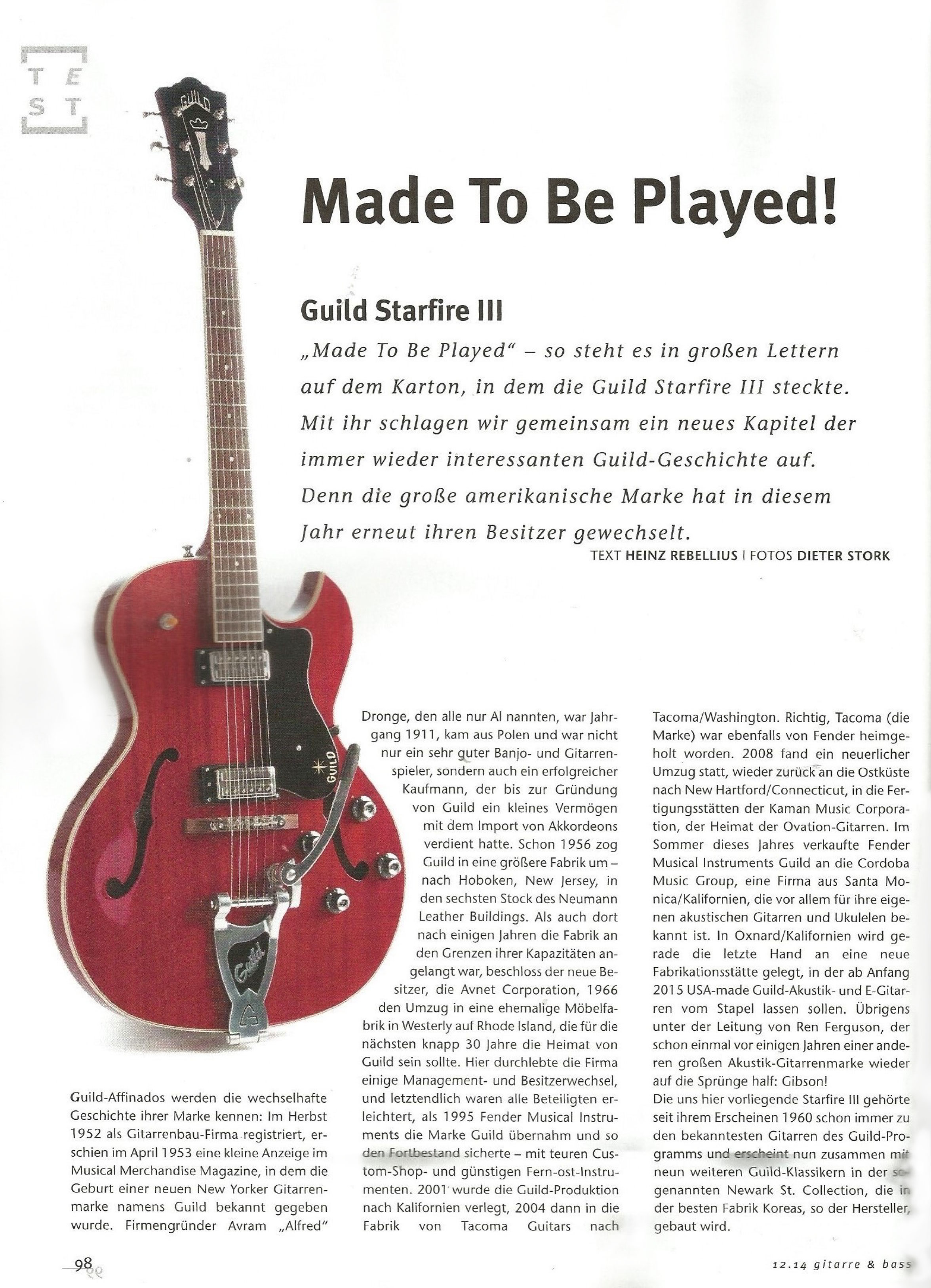 German magazine Gitarre & Bass published a glowing review of the Guild Starfire III in their December issue. Reviewer Heinz Rebellius emphasizes the Starfire III's quality and tone for its extremely affordable price tag:
It's nice that the Starfire III is available again. And it's nice it is delivered in this quality. The manufacturer has put in a lot of effort in bringing the old original back to life. And, thanks to its Korean manufacturing, the Starfire III has a price level that can only be described as favorable–especially when looking at the quality, appearance and sound (this guitar will be available for little under € 1000,- including hardshell case). For any style of music other than hardrock, the Starfire delivers with bravery. So, if you are looking for an expressive and sensible thin-line guitar for all purposes, make sure you check out Guild.
Want to see firsthand why Rebellius loves the Starfire III? Check it out in action here!