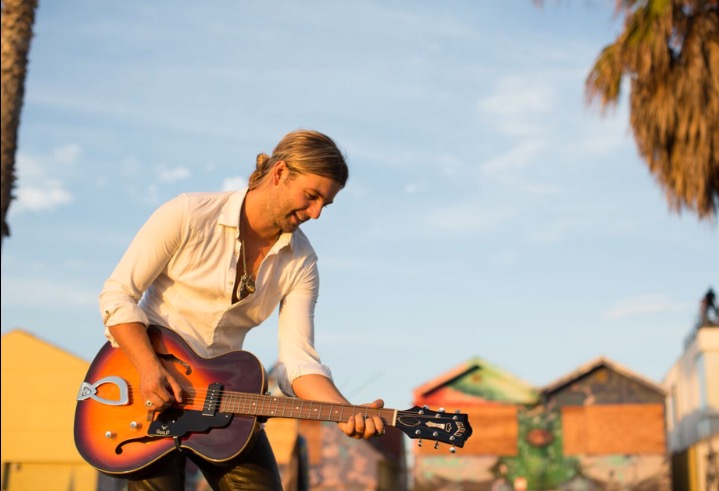 Keith Harkin is an Irish singer songwriter and guitar playing minstrel who has been singing his way into the hearts of music lovers since the wee age of four. His musical talents have brought him across the world from the UK to Canada to Australia to America and back, over and over again in his past eight years touring.
During his time touring the States, he gained recognition from Grammy Award-winning Producer David Foster, who then went on to sign Keith as one of his first artists to Verve Records. Keith released his first solo debut album with Foster and Verve Records, where they watched it soar to the number 1 spot on the Billboard charts.
Over the last two years since his first release, Keith has been writing all of his own material for his highly anticipated, second album "On Mercy Street." The album was funded by Keith alone and takes a different, deeper more personal direction into Keith's musical styling.  Keith is now signed with record Company Blue Élan, with whom he will be working on future projects.  
Keith's love for the classics (Don Henley, Glen Campbell, Tom Waits, Neil Young & Van Morrison show – to name a few) are reflected in his collection of folk-infused, acoustic pop sounds. Combined with his honey-thick voice and a full live band, Keith takes you on journey that creeps into his heart strings. 
While working on his solo career, Keith also has continued to perform as a lead soloist in Celtic Thunder. His role in Celtic Thunder has brought him to write and record a number of his own songs for the show, as well as, perform for a vast audience Worldwide, including President Obama and the first Lady and recording numerous PBS specials. 
When Keith isn't touring or recording, you can catch him at the beach surfing or continuing the gypsy travel life from adventure to adventure. But always with a guitar nearby.