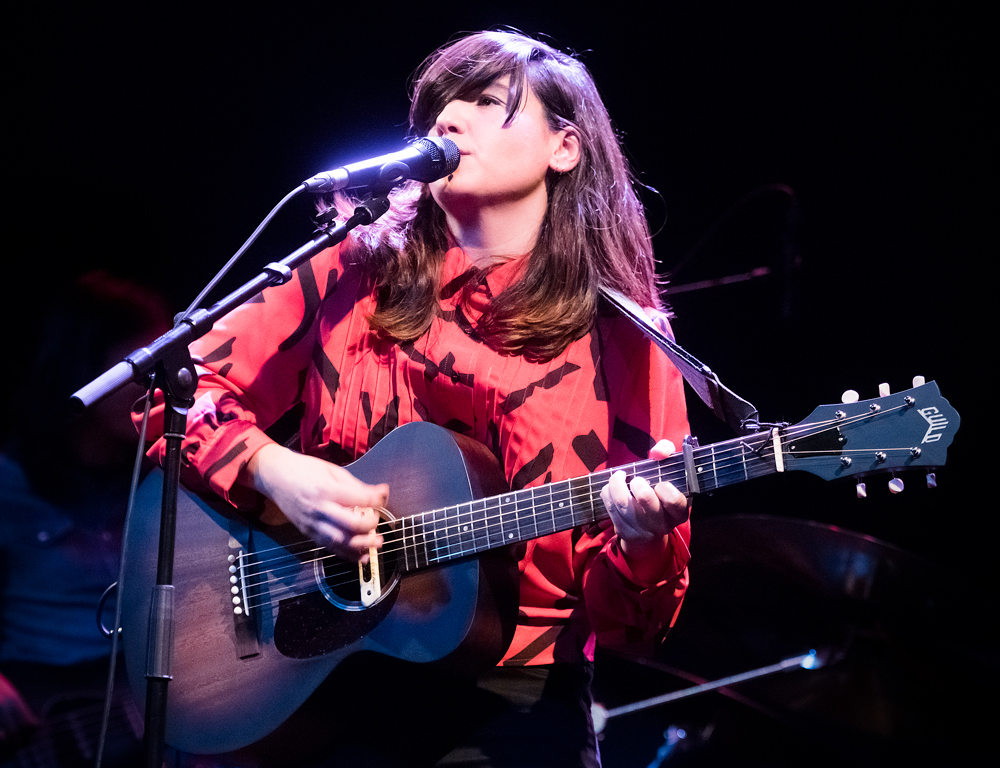 With her first album, the self-edited The Relief Sessions (2012), Joana Serrat was chosen as 'Best Artist of the Week' by the Nashville website Noisetrade.
In 2014, Serrat released Dear Great Canyon, produced by Howard Bilerman, Grammy nominee for Arcade Fire's "Funeral" (2004). Concurrently, her songs began to to receive regular play on BBC Radio 6 Music, BBC Scotland and the Australian National Radio Station. Joana's Dear Great Canyon Tour traveled to over 100 cities in Spain, Portugal, England, Holland, Luxembourg, Belgium, Canada and South Africa.
Dear Great Canyon won the 'Best Spanish Album of the Year' and 'Best Catalan Album of the Year In Other Languages'.
Joana's latest album, Cross The Verge, shows us another side of Joana. She lays bare all the cracks, inconsistencies and fears that come with life, with the album revealing itself to be an especially beautiful tribute to the acknowledgment of loss and the acceptance of the uncertain.