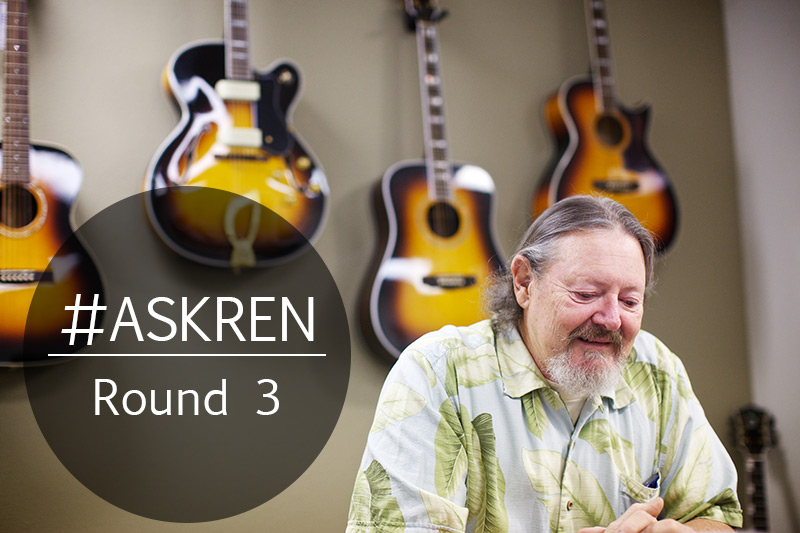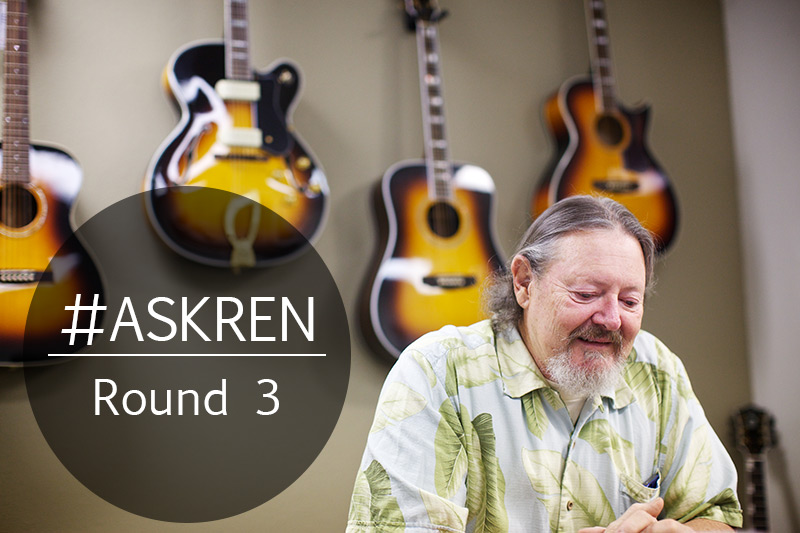 We know you've all been anxiously awaiting another rousing round of #AskRen, and we're happy to reveal the next batch of questions! Let's get right to it:
Is there a chance that Guild might reissue some of the hyper-cool hardrock-oriented solid bodies from the 80's, like the Nova, Skyhawk and BladeRunner?
Not right away. There're so many projects in front of those that have larger appeal that we're taking the ones with the greatest backlog of interest and orders. I can tell you that some of the solid-body models that Guild fans would consider no-brainers are definitely at the top of the list, but those do not specifically include the three models you mentioned. I wish I could tell you more, but I can't just yet. Just keep checking back with us—there's so much in the works!
Are there any plans for a full custom shop service like former parent company Fender had, where a customer could order one-off build-to-order instruments?
Very much so, but it will take a team of graduated builders, and that'll be minimum a year from now. In the future, after the factory is up and running for a year, we should be ready to build those upper-end, custom guitars.
How many Guild guitars are you hoping to build a day once the factory is fully functional?
That's hard a hard question because production will never stop. The only limit will be sales. When we start and when we feel that the factory is running at a consistent rate, it'll be 5 a day, and then 7 a day, and 10 a day–it'll just get better and better. The response we received at NAMM was so overwhelmingly positive that we've all got stars in our eyes. At first, everyone thought this was a cool idea, but now that we have a plan in place, everyone wants to participate.
Need to catch up on all of our #AskRen posts? You can find them here. And we'll be gathering questions for the next round of #AskRen, so be sure to post your questions in the comments below!