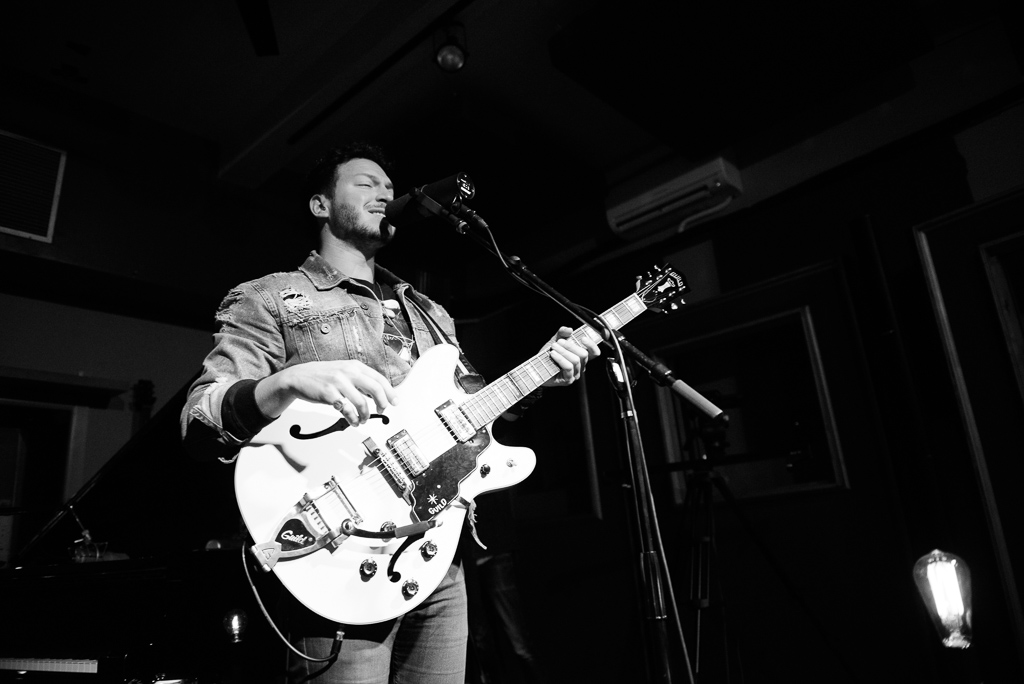 Stolar's music is raw and brave, daring to take an honest stance on feelings many are too scared to explore. He's also such a gifted songwriter and often collaborates with other musicians to help them find their unique sound and words. In fact, you've probably heard his work on the radio without realizing it; Aloe Blacc's "Brooklyn in the Summer" is one of this season's top hits.
We recently caught up with Stolar to ask him about how he landed his dream job, his method for staying creative, his favorite Guilds, and what he has coming up!
Tell us a bit about your background. How did you get started with music?
I started playing piano when I was 4 but hated the super structured lessons. It drove me NUTS as a little kid. So I then started secretly writing songs at the piano when my parents were away. I've tried to find them but haven't had any luck. By 9, I was singing for people publicly for the first time and instantly felt a connection. I started playing guitar at 13 and seriously writing songs. Never looked back since!
Tell us about your song writing process. Do you write melodies first, or words? Both at the same time?
For me it varies depending on the situation. I do have a morning practice that I call "The Dig" where I meditate, move my body a bit (yoga) and then improvise melodies and lyrics with an instrument for 10 minutes. I then use pieces of these "Digs" as source material for songs. I find it also helps with in-the-moment creation and bringing up the subconscious sh*t we don't want to talk about. To me, this concept of following impulse and creating in the moment is the real core of my approach to creativity. In terms of technical process, it really varies on the day, the project and if there are any collaborators. I do intentionally try to work a little differently each day so it keeps me on my toes.
Was there a specific moment when music transitioned from a hobby to what you wanted to do as a career?
To be honest, not really. When I first started singing, it just felt right. I've been lucky to never have another "job" besides this.
Do you prefer writing music or performing? Writing for others or writing for yourself? Is writing for other people a different process then when you write for yourself?
I love them all! That would be like asking a parent who their favorite kid is. I think what's really important is that there is a balance. If I do too much writing for others or too much for me or too much performing I start to burn out a little bit. I've learned that the diversity and balance of all the different art forms really works for me. It's definitely a bit different working with other artists because I feel like my role is to bring the best out of them. It's to find those special moments, the things they are afraid to say, or are dying to talk about but don't know it. It's similar in terms of in-the-moment creation, but that aspect of digging, talking and listening is much different.
Tell us about your Guilds. Any standouts? What draws you to them?
There is something about my White Starfire V that I can't get enough of. I think it's the body that is has tonally. There is still the ability to cut through everything in a band but I can also just play that guitar by myself and it will take up all of the space I need. I also love that I can play it acoustically in a room if I'm writing. I'm obsessed with the T-Bird but that's in a different way. There is nothing like cranking up the drive as much as possible and writing music with that guitar. It also just feels like I'm driving a Ferrari. My 90's Guild acoustic is like home for me. I love it like a child. I'll have this one forever. 
Does your Guild influence your tone and your style of writing?
100%, sonically the tone of the instrument and the feel influence anything I do. For me though, it's the mentality of Guild that I like. It's a working guitar, it's for playing loud, playing a lot and bringing out of the house. I love that it's an instrument built to use not just to look pretty. Don't get me wrong–they  they look pretty–but Guild feels like Bruce Springsteen in a guitar to me.
What's been your favorite gig to date?
A 2014 sold out show in Chicago where everyone was just the right amount of drunk and knew all the words to a new song I had posted online. I was playing the Guild acoustic. It was only 300 people but the venue was built for 275 so the room was FILLED with energy. I still think about it sometimes.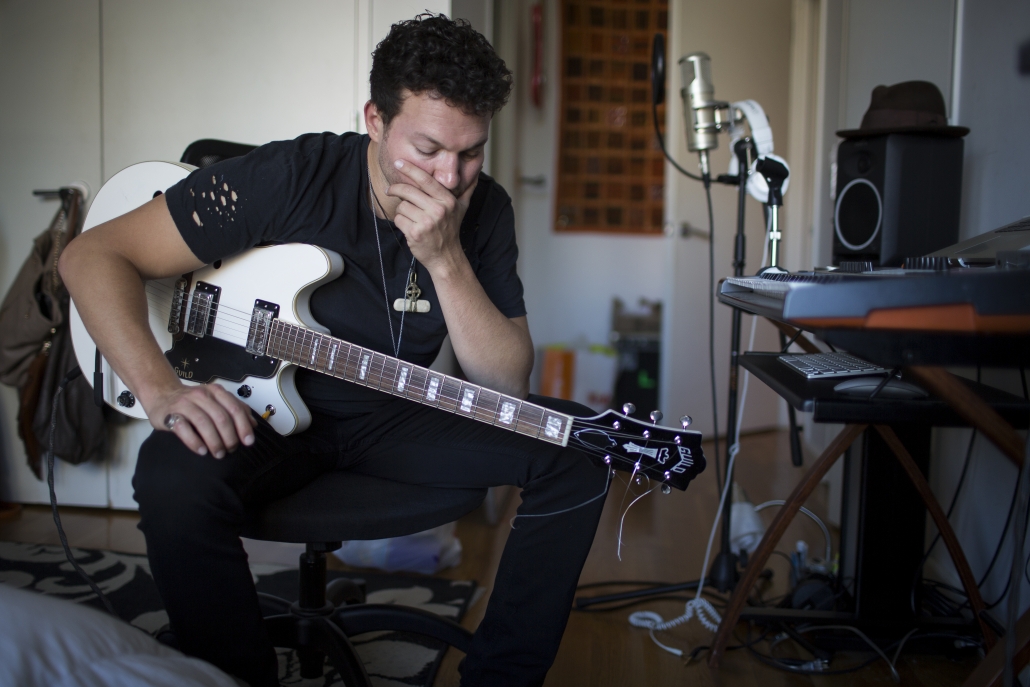 Who are your biggest influences?
For me it's not just about music but the vibe, story, life, and essence of the artists that influence me. McCartney, Prince, Michael Jackson, Paul Simon, Daft Punk, Bob Marley, Carol King and on the newer side Jon Bellion, Jack Garratt, my best friend Caroline Pennell and most of all Kendrick.
What do you do when you're not gigging or playing music? Any other hobbies?
Well… I love plants so I have a rooftop garden where I write and hang out a lot. I also have a vision for a studio that involves fossils and dinosaurs… That's a working hobby but def a place I go in my mind to have fun.
What's in store next?
On the artist, side I'm in the middle of this project called Raw Emotions where I release a song each month connected to a different emotion and collaborate with artists in different mediums to create art around the emotion. I'm also starting to build the Raw Emotions Live show where I explore these songs and concepts live. I've also got a host of songs coming out with other artists and features with some DJ's. I travel a lot at the moment too (about half the month), so right now I'm just working on feeling like I'm grounded and at home wherever I am–it's definitely the hardest thing I've ever done. I'd say follow along with Raw Emotions on Spotify and Instagram, those are my favorite places to create and share.