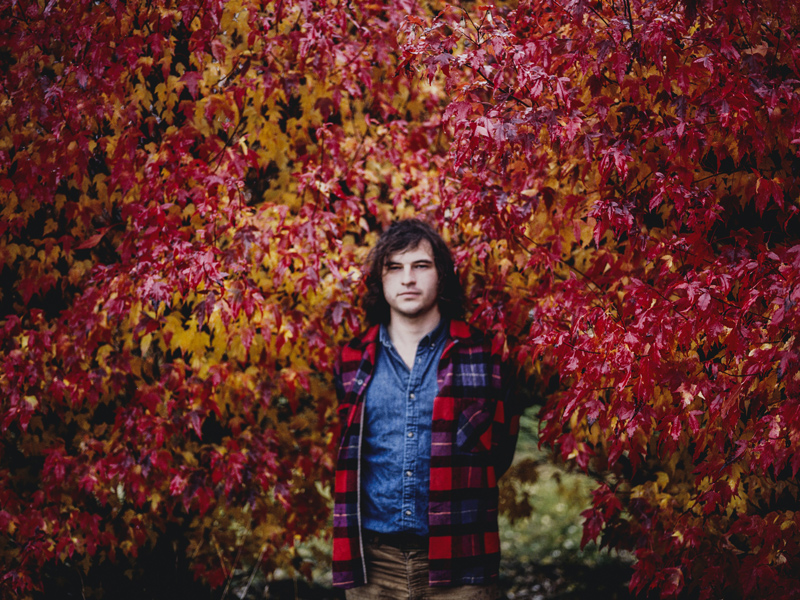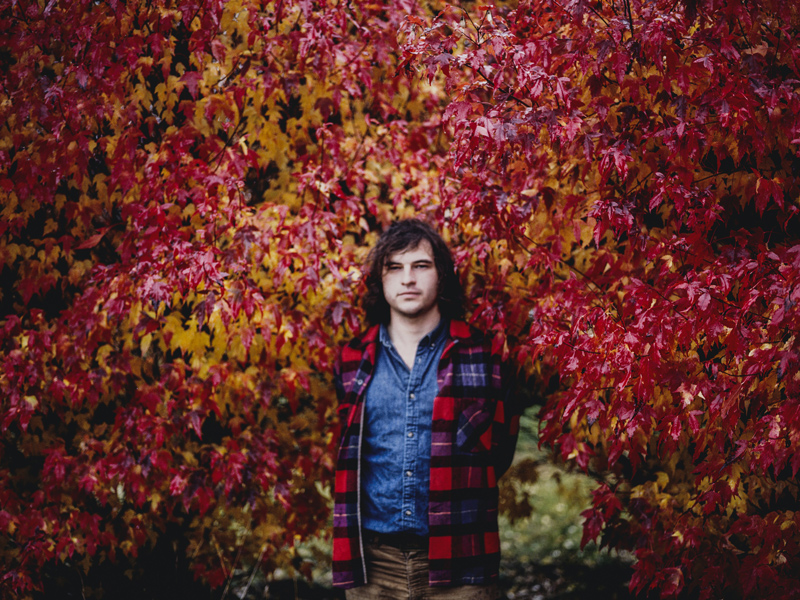 Ryley Walker isn't your average singer/songwriter. His lyrics are complex and layered, his fingerpicking is anything but intermediate, and his music has a wonderfully, jazzy 70s vibe to it. His latest album, Primrose Green, is quickly garnering attention from music critics everywhere. Take Pitchfork, for example:
Walker is a prodigious talent. He's one of the leading young stylists in a crowded instrumental guitar scene. He possesses the light touch of Bert Jansch, the unbottled energy of Peter Walker, and the musical erudition of John Fahey… Walker is versatile, too, with a chameleonic quality that allows him to slip into ragged electric blues and bucolic acoustic reveries with equal ease.
Walker, an avid Guild fan, took a break from his busy tour schedule to drop by Guild HQ  and chat with us about his love for Guild. (Interview continues after video)
GG: How did you first discover Guild?
RW: My friend was really into Guilds for a long time and I was playing his D-35. I found mine at a dusty old pawn shop in the southside of Chicago. You know how everyone always has those stories, like, oh, I went to a pawn shop, I found this amazing guitar. And you're like, why has that never happened to me?! Like, why have I never got to a garage sale and found a beautiful guitar? Then finally it happened to me and I went to a pawn shop and was like, a D-35! And he's asking nothing for it! I was like, alright man, I'll take this. It was great, I got really lucky. It happens once in a lifetime.
GG: How long have you had that Guild?
RW: I've had it for four years now. I've definitely put a lot of miles on it, I've roughed it up a lot. It looks cool, it ages nicely like a fine wine. Like a fine, dirty wine.
GG: You recorded the majority of Primrose Green on this guitar; why did you choose your D-35 as your main recording guitar?
RW: I know exactly what's gonna happen with that guitar–it always delivers in the studio. And I'm not like, a big gear guy, you know? I'm not like, look at all my pedals! This guitar is so simple, live or on the record, it's just perfect. It handles so well, it sits on your lap so nicely, it's just like aaaaahh. I think the mystique of the instrument is a lot cooler than these sort of technical, proper guitars.
GG: Is it your main touring guitar as well?
RW: It is, and I love it. I have this crappy case it came with, the handle's breaking off so I have to carry it under my arm. But it goes with the guitar, they don't like to separate. I walked around all of Europe with it like an idiot. There's just a lot that guitar has given me.
GG: How do you feel about the Guild community–you've mentioned before that it's sort of like a cult?
RW: You see a guy playing a Guild and you're like, yeah, this guy gets it. It's the working man's guitar–it's a guitar that you find and finds you at the same time.
Guild represents a time in America when folk was starting to get big in the 50s and 60s, and Guild wasn't pretentious. They were just really simple, made lovingly in the factory out there, and made for everyone, not just for guitar gods. I think Guild represents a lot of what I respect—guitars for everybody, and beautifully crafted at that.
Photo by Dusdin Condren