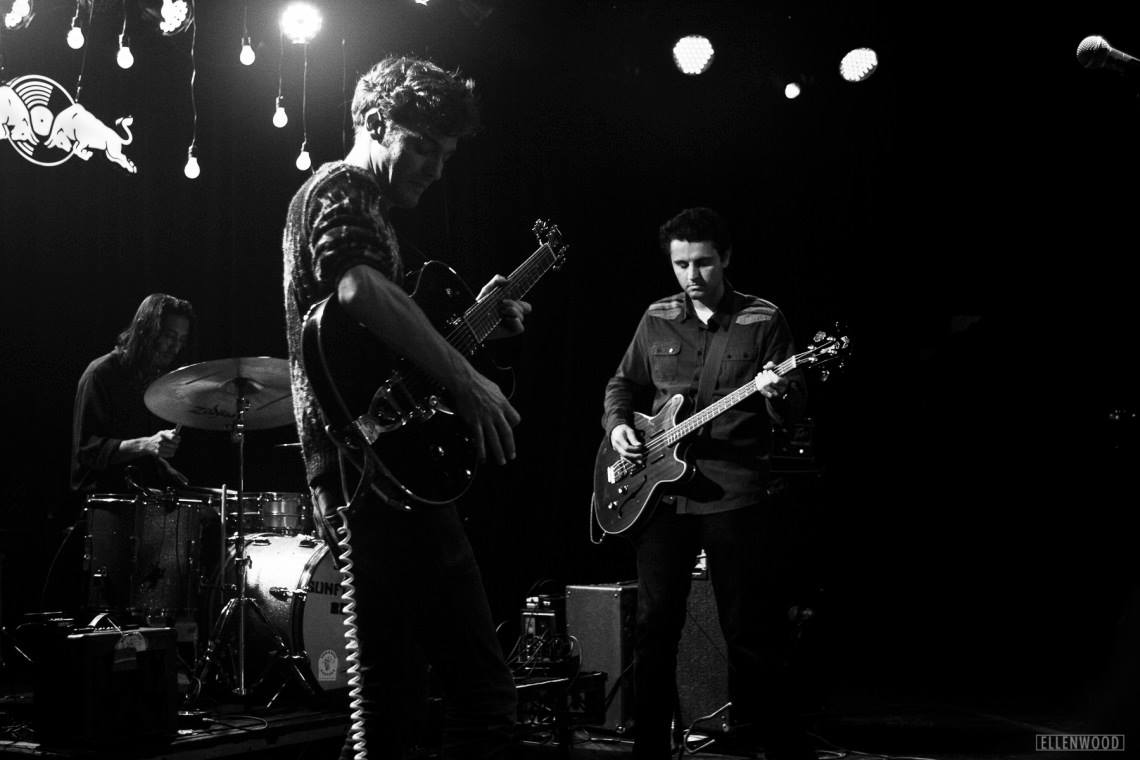 SadGirl's brand of low-fi surf pop is quintessential California, and frontman Misha Lindes is leading the charge. Their DIY sound, aided by a Misha's Guild Starfires, has been spreading through their hometown of Los Angeles and beyond. Keep reading to learn about how SadGirl got started, Misha's love affair with Guild, and heir their latest song, "Little Queenie."
GG: Tell us a bit about your background. How did you get started with music?
ML: My father is a musician and a guitar player, so I grew up surrounded by music and guitars and amps. I kind of just assumed I played guitar even before I really started—because I thought everyone played guitar. It wasn't until probably 11 or 12 that I actually started playing, first bass and then quickly the guitar. 
 GG: How did SadGirl start?
ML: I knew Paul (drummer Paul Caruso) from work. At the time, we both worked at screen printing shops printing t-shirts. We had only hung out kind of informally in passing at shows and stuff around LA and we had talked about printing shirts and art and music. I knew he played drums so I hit him up to jam one day and we've been playing together since—that was in 2013.
GG: Was there a specific moment when music transitioned from a hobby to what you wanted to do as a career?
ML: Some time last year I realized that if I really wanted to play music, I couldn't keep my job and keep taking time off to tour and play shows. I had to really commit and make it work. At that point the band started picking up steam and we were playing a ton and starting to tour a lot more – So I quit my day job and haven't looked back. 
GG: Tell us about your Vintage Guild. How/when/where did you find it?
ML: I have a tobacco sunburst Guild StarFIre III ( probably a '66 or '67 ) that I bought in middle school when I was 13.
The guitar originally belonged to a neighborhood friend's Dad. I would play her dad's guitar when I was hanging out at her house. One time he came home while I was playing it, and I asked if he would sell it to me (I had a little bit of money saved from a birthday present from my grandma).
He sold it to me for a couple hundred bucks, knowing how much I loved the guitar. It was my first real guitar and is still my number one recording guitar. Thanks Tony!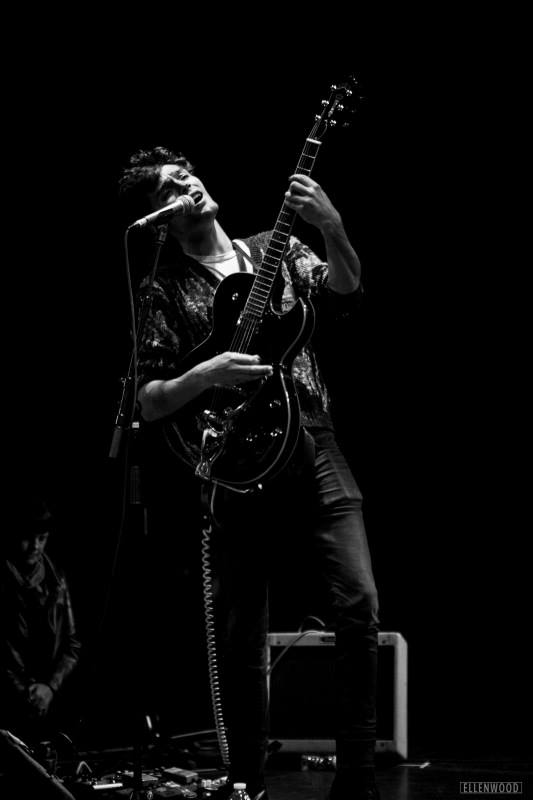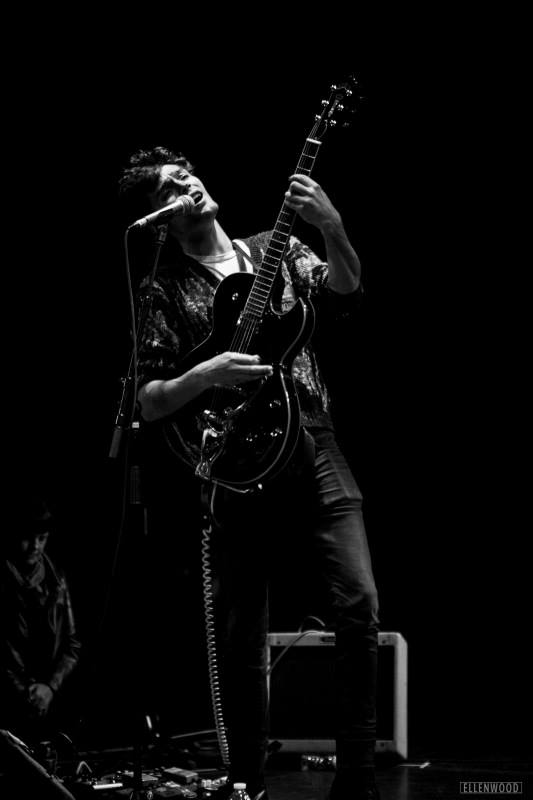 GG: Does your Guild influence your tone and your style of writing?
ML: Absolutely. The original sound of the band was from the Guild, an over driven Blues Jr. and a ton of reverb.
When we started playing out, I didn't want to play the Guild live because I was always scared it  would get stolen or damaged. Every other guitar I play live, I've modded to try and play and sound more like my original Guild.  
I've gone through different body styles and pickups (p-90s, gold foils, humbuckers) and tremolos to try and make something that I could take on the road and still get the bite and the dynamics I get from the Guild. Now with my new Guild reiusse, it's like finally getting that sound and feel I can take on the road.
Do you use your vintage Guild and your new Guild for different things/situations?
The new, reissued Guild is my current favorite guitar to play live; it's like playing music with an old friend.
I use my vintage Guild for recording a lot, but its finally starting to need a bit of a fret job, so I've actually been using the newer guild for demos—it sounds amazing.
Tell us about your song writing process. Do you write melodies first, or words? Both at the same time?
It depends, sometimes the songs come all at once, sometimes its the lyrics and melody, or just a guitar lick. But recently, more often than not, I've been writing by sitting down at my Tascam 4-track reel to reel and using that as an instrument to bounce ideas off of. It's an amazing tool to work with, and I really like being limited to only four tracks.
Who are your biggest influences?
Link Wray, Les Paul, Charlie Megira, ENO, Sam Phillips
What do you do when you're not gigging or playing music? Any other hobbies?
I love customizing and modding guitars and basses. I got really into doing refinishes a couple years back and I have a new project probably once every six months.
What's in store next?
I'm starting to work on some demos for a new release, maybe in the summer. In the meantime we're playing a lot of shows and working a full US tour in the New Year!
Hear more from SadGirl here. Check out their tour schedule here.