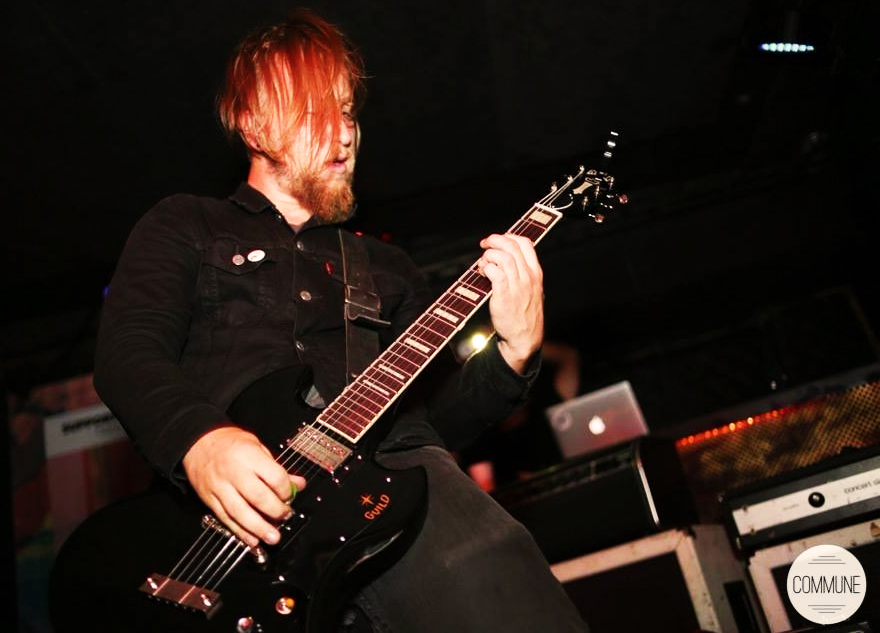 Down and Outlaws has been creating a pure, classic rock n' roll sound in their hometown of San Francisco and creating quite the buzz. The single from their upcoming album, Above Snakes, caught the ear of Carson Daly and landed them an appearance on Last Call. We caught up with the band's guitarist, Kyle Luck, and asked him a few questions about his music background, the band's inception, and how he gets that gritty, rock sound from his Guild S-100.
GG: When did you start playing music? What type of music is your favorite to play?
KL: I started playing music when I was 13. I felt very compelled to pick up guitar due to my extreme obsession with AFI. I was so taken by those incredibly dark and minor sounds I was hearing on albums like Black Sails in the Sunset and The Art of Drowning… I simply had to make my versions of those sounds. Branching off from there, I ended up getting really into the "Seattle Sound"… bands like Alice in Chains, Soundgarden, and Pearl Jam.  All in all, my favorite type of music to play is actually Stoner/Desert rock.  I really like the general thickness of sound you hear from bands like Kyuss and Dozer.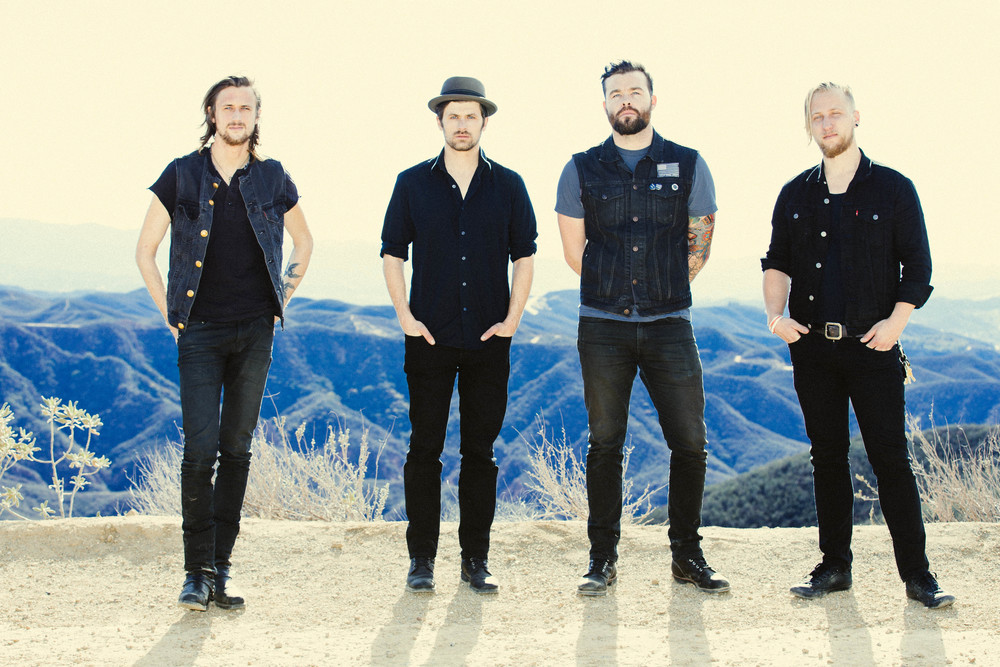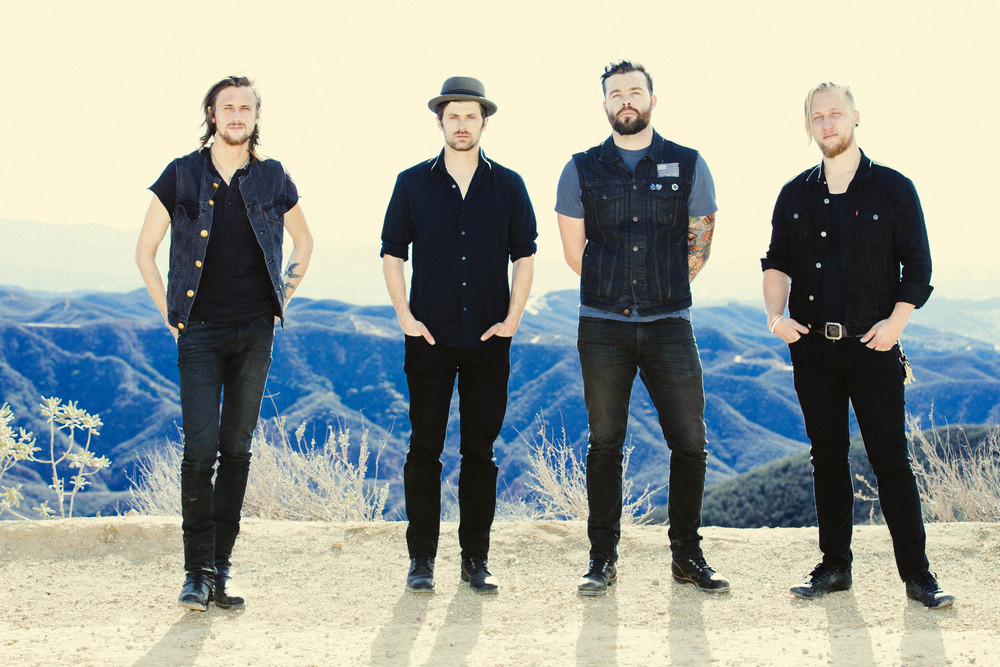 GG: Can you give a bit of background on the Down and Outlaws? How did you get involved with the band?
KL: Down and Outlaws began with a few band-less dudes who were hungry to make music again.  The introductions to these dudes had already happened, as we were all sharing the same rehearsal space in the Tenderloin district in San Francisco.  The chemistry we had from the get go was the closest thing to "pure luck" that I had encountered up until that point–"How could it be that we were all able to find each other this quickly and easily?"  It can take a very long time to get the right group of people together, but we were lucky enough to not have to deal with all of the trial and error that plagues most new groups.
GG: What's your experience with Guild? When did you first hear of the brand?
KL: The first time I ever heard "Beyond the Wheel" by Soundgarden, I had to know what guitar was making those noises.  Lo and behold, it was the Guild S-100.  It wouldn't be until many years later that I would eventually come to own one.  
GG: Can you tell us a bit about your S-100? How does it shape your sound?
KL: The S-100's pickup, the HB-1, is a low output pickup that's very microphonic.  This opens up a lot of options for creepy sounds and feedback control.  The S-100 has a few inches of distance from the bridge to the tailpiece, and I have really been enjoying playing behind the bridge since the pickups are able to grab those sounds and produce them so clearly.  
The clean tones I can get out of this guitar are something that I haven't been able to produce with my other guitars.  I often default to a dirty tone just because I've never truly been happy with my clean tone but the S-100 really gives me more confidence to stick to a cleaner sound.  The neck pickup has such a subtle wealth of bass to it that is just so satisfying and musical.  The overall note clarity this guitar produces is ridiculous.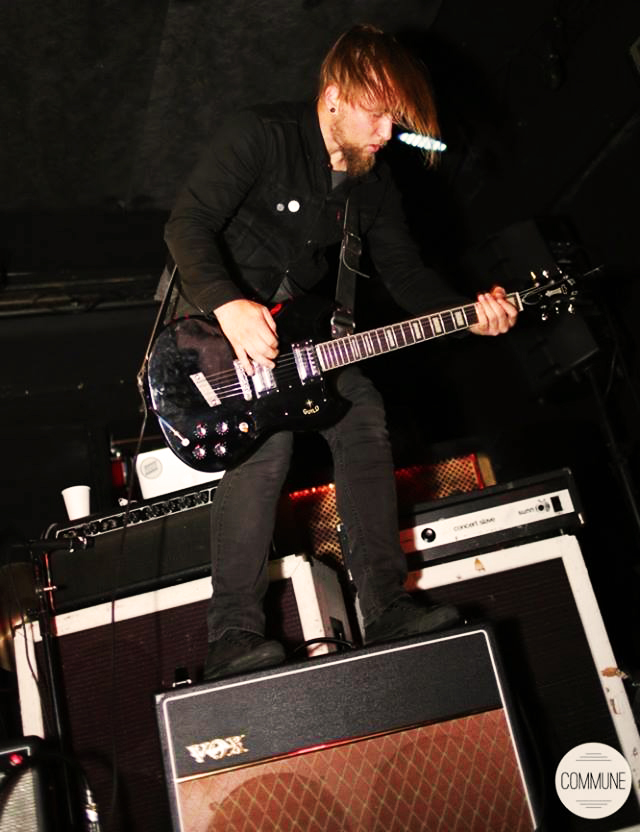 GG: What does your rig look like? Do you use a lot of effects on your S-100?
KL: My rig is a revolving door of pedals and Fender amps.  The mainstays on my pedalboard are the Blackout Effectors Blunderbuss, the Fulltone GT-500, and an Electro-Harmonix POG2.  The GT500 offers me two separate channels, one is a nice smooth overdrive and the other is a more saturated distortion.  The Blunderbuss covers all sounds ranging from hellish to devilish.  The POG2 allows me to cover more frequencies when there is something missing, or to be used quite simply as a "heavy-as-all-get-out doom device."  These three tools, along with the S-100, build my sound.
GG: What has been your favorite gig to-date?
KL: Favorite gig so far was most definitely the "Gothic Luau" we threw with local SF promoter Our House.  What is a Gothic Luau?  Well the answer to that question will take some light explaining, so here goes:
When Down and Outlaws hit the road for SXSW this year, we decided to make it our mission to find the best Mai Tai between San Francisco and Austin that we possibly could.  This led to our social media shifting focus from denim and motorcycles to Hawaiian tees and tiny umbrellas because, hell- we were having fun.  So even after the tour, grabbing Mai Tais when we are on the road or even just hanging out in San Francisco just became kind of a thing for us.  Quite plainly, the contrast between rock and roll and fruity tiki drinks is just ridiculous, we know this and we continue to perpetuate it for some reason unbeknownst to me.  When it came time to have a release party for our new single, "I Don't Care" we decided to do it Luau themed.  We even had the main character from the "I Don't Care" music video (which is a dude in a bear suit) wearing a Hawaiian tee at the show.  Everyone showed up in their own crappy Hawaiian tees reveling in the ridiculousness that was the Gothic Luau, and it was just plain fun.  The lineup was great, the vibes were good, and everyone got to mosh with a dude in a bear suit. 
GG: Future plans?
KL: Future plans… well I can honestly say I don't have any intention of slacking off.  Down and Outlaws intends to push forward.
Check out the band's latest single below; more info about Down and Outlaws available on their website.