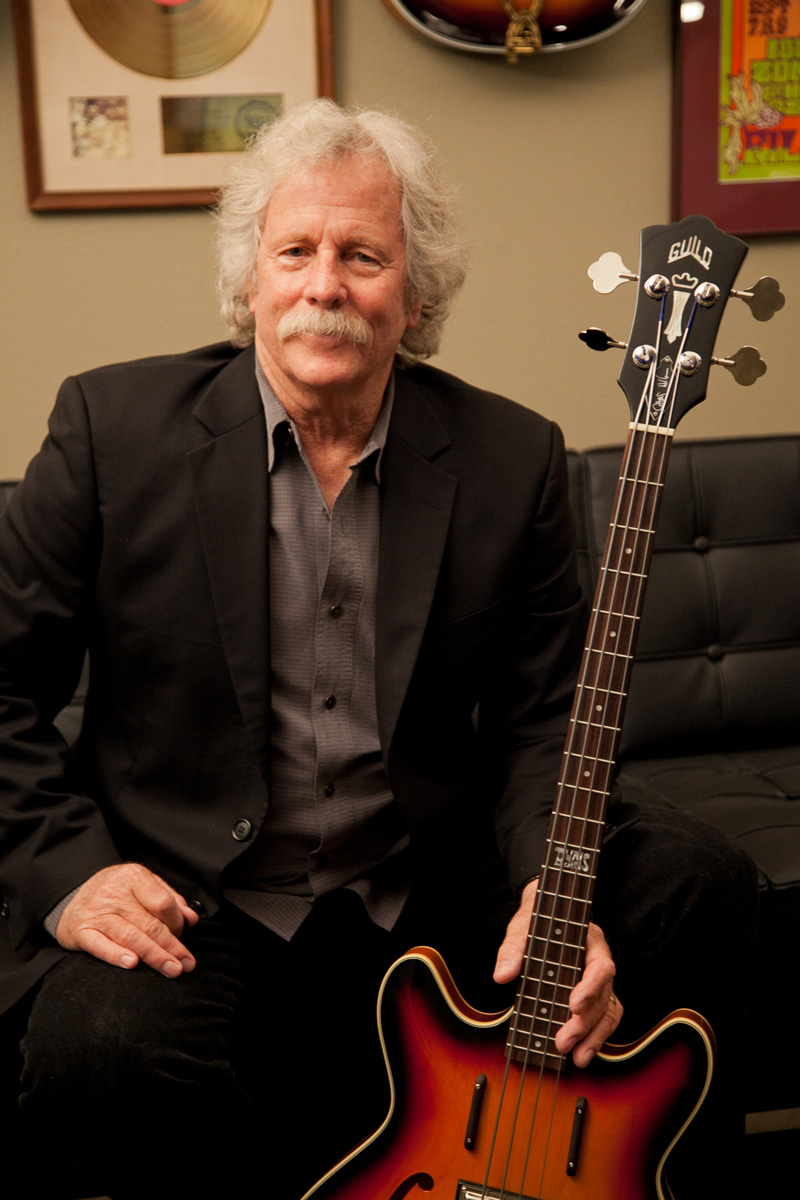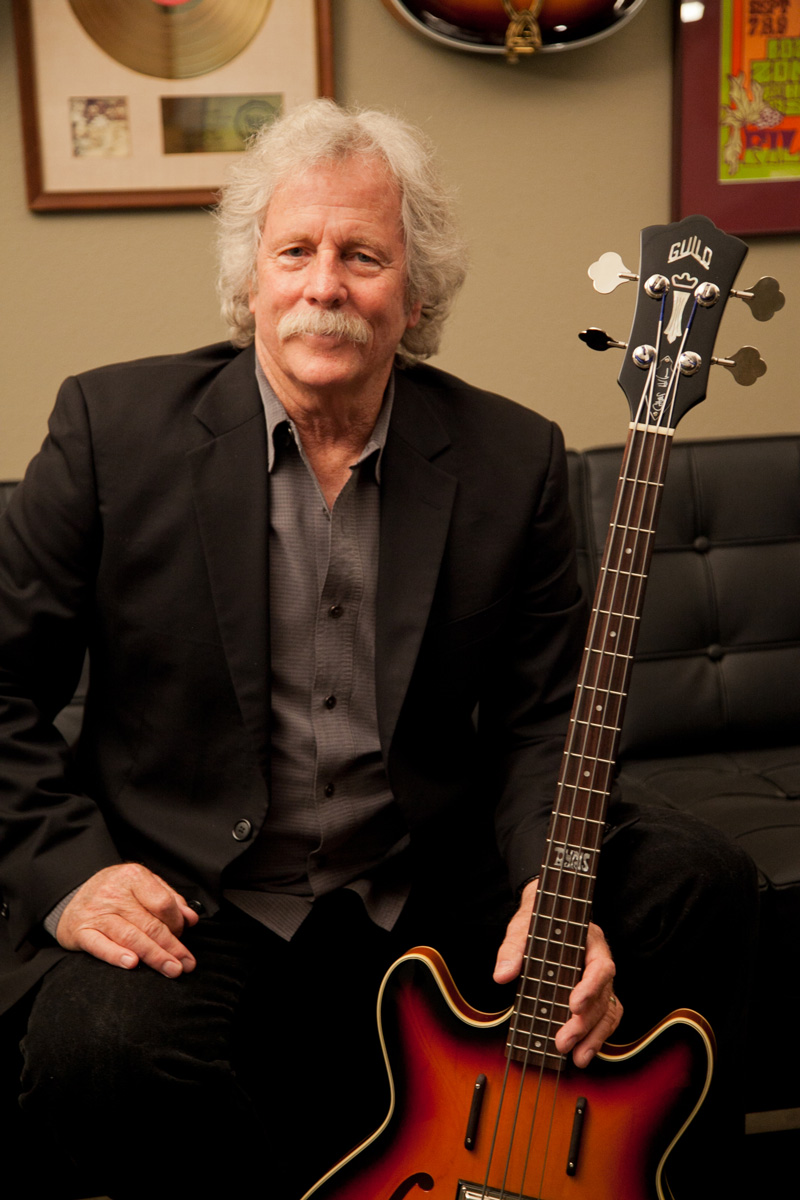 Our new Chris Hillman Signature Byrds Bass is making its big debut this week at Summer NAMM in Nashville, Tennessee. If you haven't checked out this bass yet, you're going to want to take a second to scope out all of the bells and whistles.

We thought the launch of the Byrds Bass was the perfect excuse to sit down with Chris and learn a bit more about his music career, as well as get a firsthand account of some of his favorite memories with The Byrds. Not feeling like reading? Scroll through to the bottom of the post and check out our video interview (and demo) with Chris!
GG: Did you use your Guild bass frequently when you were in The Byrds?
CH: I went to the Guild for most of all of our major recordings–"Turn Turn Turn," "8 Miles High," "So You Want to Be a Rock 'n' Roll Star," and various other things.  For a while it was my main instrument, and the main one on all of the songs that were successful.
GG: Tell us a bit about this guitar.
CH: This guitar is perfect. It's letter perfect. It was always my go-to guitar because of the ease of playing. I always liked the strings flat wound, which is what everyone used 50 years ago, because they gave much more of a smooth sound. That's the sound to me, that you could do anything on—jazz or pop or anything. That's why when they asked me about this bass, I said make sure you put flat wound strings on it.
I didn't think you needed two pickups for what I did. I never thought you needed more than four strings played straight out of an amp with no added effects.
GG: Your first guitar was $10 from Tijuana…do you still have it?
CH: God no. I don't think that lasted a year. My mother, bless her soul and heart, she made a deal with me that if I stuck it out, she'd help me get another guitar, a better one.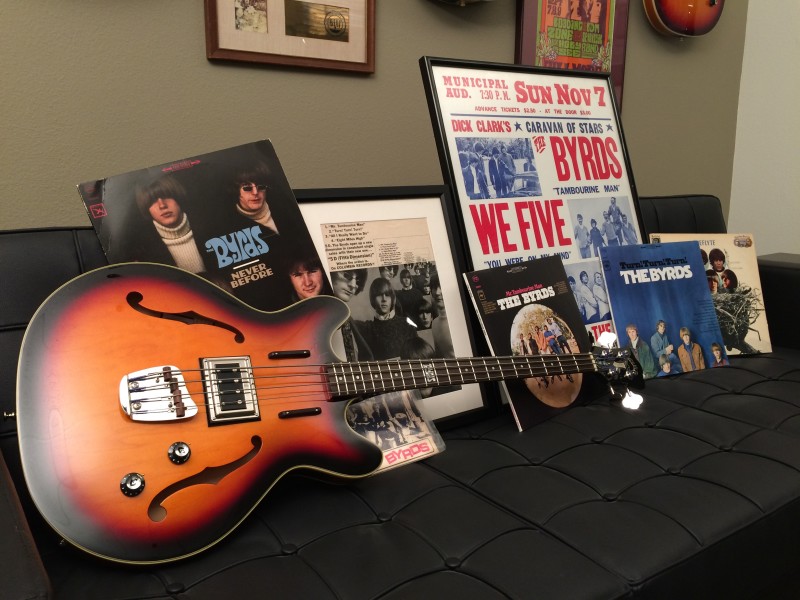 GG: And then you learned how to play the mandolin, and were recruited by The Byrds?
CH: As soon as I got somewhat proficient on mandolin, I started playing in two different bluegrass bands, one with some guys my own age, and we worked quite a bit out of the San Diego area. Then I got hired by this well known bluegrass band in Los Angeles. We worked all of the local clubs and appeared every week on a live TV show on Channel 13. So, by the time I was hired to play in The Byrds, I had gained a lot of experience working in front of people.
I loved being in The Byrds and my Guild Starfire played an integral part in the creation of our sound.
GG: Do you have any favorite gigs or shows?
CH: We went to England in 1965, and toured all over the UK. And the Beatles loved us and would come to some of the shows. Paul McCartney and George Harrison came to a couple shows, and we became pretty good friends with them. When we came back in the fall of 1965, they were over in Los Angeles and they came to one of our studio sessions. That was pretty special.
We also played the Ed Sullivan show, that was really interesting to be on a live TV show. Everyone in America watched that show every Sunday night, religiously. If you got on the Ed Sullivan show, everyone would know that–even a cab driver on the street. And we were at the cusp of Beatlemania! We'd start these shows and they stopped them after three songs because all of the girls were running on stage–it was like the Beatles movie Hard Days Night. It was fun!
GG: Do you take credit for discovering Emmylou?
CH: I was just there at the right time to guide Emmy to Gram Parsons, who had been my former bandmate. I saw something in her when I saw her playing alone in a club in Georgetown. There was something special about her. We've been good friends since 1971, and she's had an incredible career. But I think she would have most likely been successful even if I hadn't been there that night.
GG: Tell us a bit about how it felt when The Byrds were inducted into the Rock and Roll Hall of Fame in 1991.
CH: That was special because they were not televising the Rock and Roll Hall of Fame induction ceremony back then, so it was a very private affair. Most of the acts that are inducted are no longer working together and barely speaking to each other. We all sat with one another and ended up playing together in the closing ceremony–a nice ending to an incredible experience and the wonderful music we left behind.
GG: Any Byrds plans for the future?
CH: I love David and Roger and of course I would love to sing with them again but a Byrds reunion is not to be. Without Michael and Gene it wouldn't be the same. But it will always remain a beautiful memory.
Thanks for reading!
Learn more about the Chris Hillman Signature Byrds Bass here, and more about Chris Hillman here. And watch our interview with Chris (and hear a bit of the new Signature Byrds Bass) below!