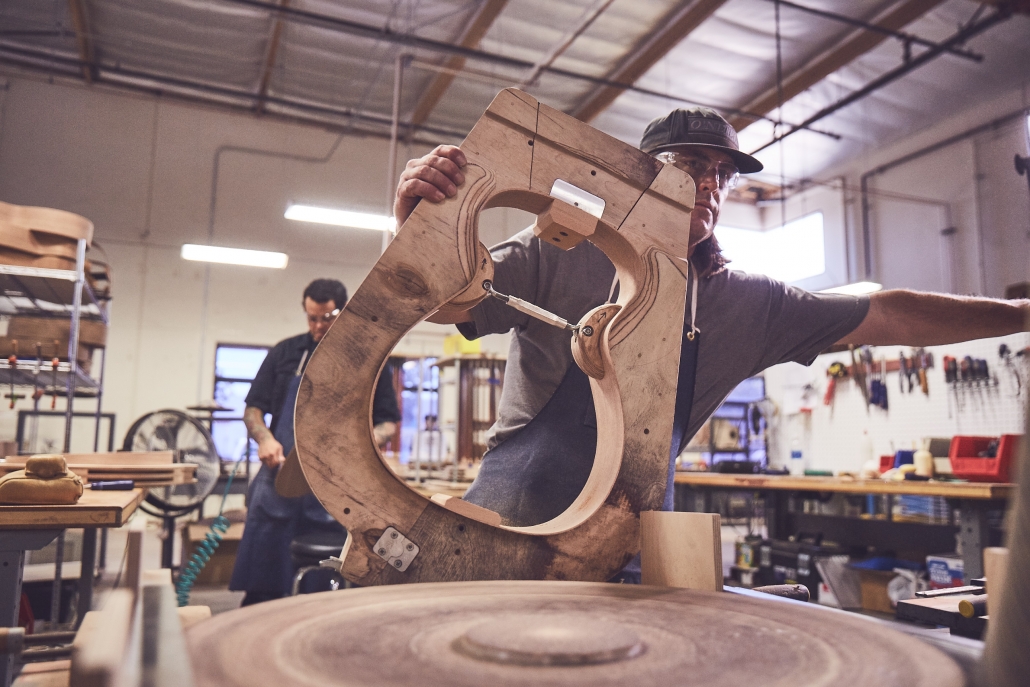 You've probably heard (especially because we can't stop talking about it), but in the off-chance that you haven't: Guild USA production is back, bustling and better than ever!
Things are moving at full force at our Ventura County, California factory, so German magazine Akustik Gitarre thought the time was ripe to talk to our president, Jon Thomas, about the production process and ask the question everyone's been dying to know the answer to: what's next? A few highlights from that conversation are below!
AG: Guild is an iconic part of American guitar culture. How are you going to respect this story and look to the future at the same time?
JT: We respect what came before us, but are currently building guitars that appeal to today's guitarists. In terms of design, we are close to boutique manufacturers–I hesitate to call our shop a "factory." Sure, production takes place, but almost everything is done by hand. We use CNC machines for some rougher work, but but things like our bracings are handmade. The Guild production is smaller and more "boutique" than ever before, and you'll notice that right away.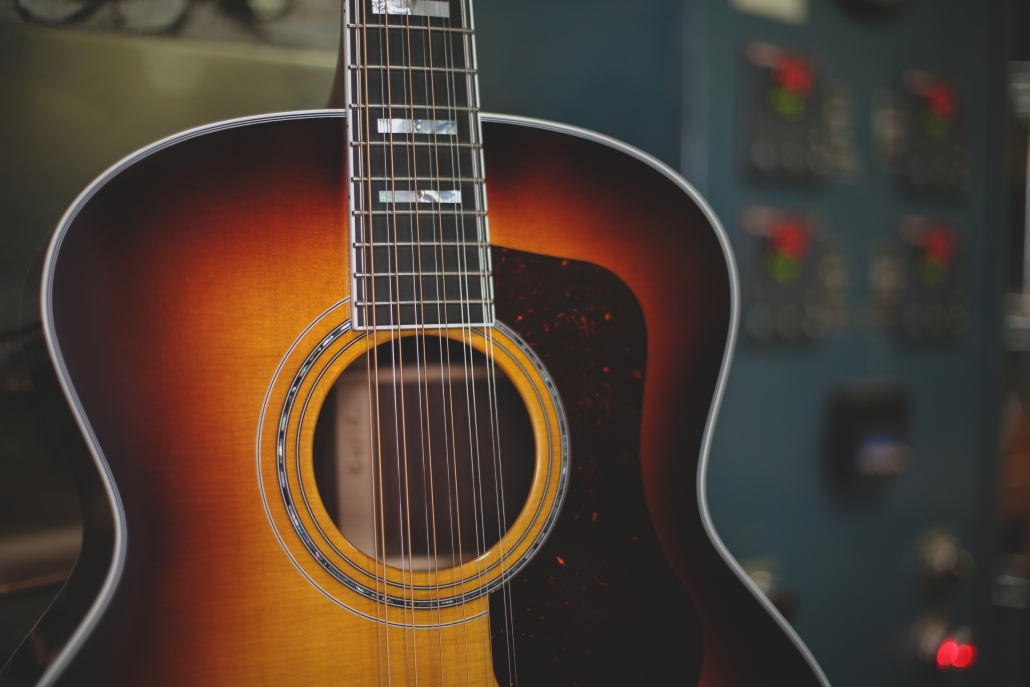 AG: Guild guitars have always had their own character. How would you describe it today?
JT: Our guitars still have the same, well-known elements of the brand; we've stayed true to things like the materials, the nitrocellulose finish. The guitars still have the classic Guild sound, but I would say that sound is more sophisticated, and the guitars are louder and have more power than ever before.
AG: Do you think Guild will bring out new designs again?
JT: We would like to introduce our own designs, and we would also like to bring the production of some of the electric guitars to Oxnard. But first of all we have to tackle our backorders… For this year, our plan is to catch up with those and build the instruments that guitarists have been waiting for. After that we can take care of new models; we have lots of cool ideas!
AG: How does the Westerly collection fit into your program?
JT: The Westerly collection is designed to offer musicians a lot of guitar for not a lot of money. They are Guild guitars and Guild designs – designed by us here in the United States, but built in China. This allows us to offer a guitar with all-solid woods at a lower price point. The guitars are based on the GAD models that Guild launched a few years ago, but we have further developed them substantially–which we did while our factory was being built in California. We've divided them into two series: the 100 series offers all solid wood and a high-gloss finish, and the 200 series has solid tops and a matte finish. Now we can offer a great Guild starting at $400.
See what Guild USA has to offer here. Learn more about our story below.