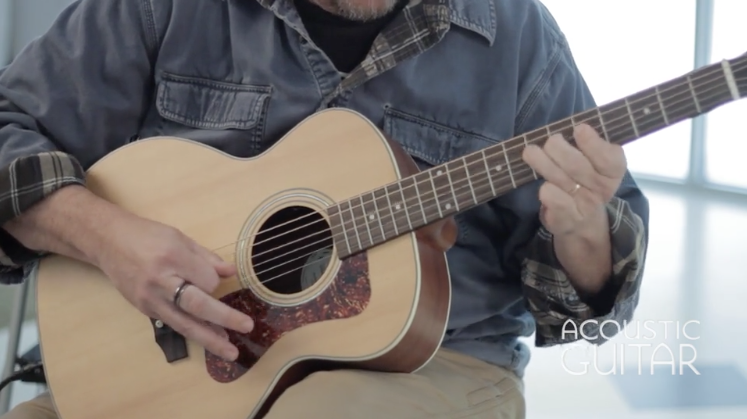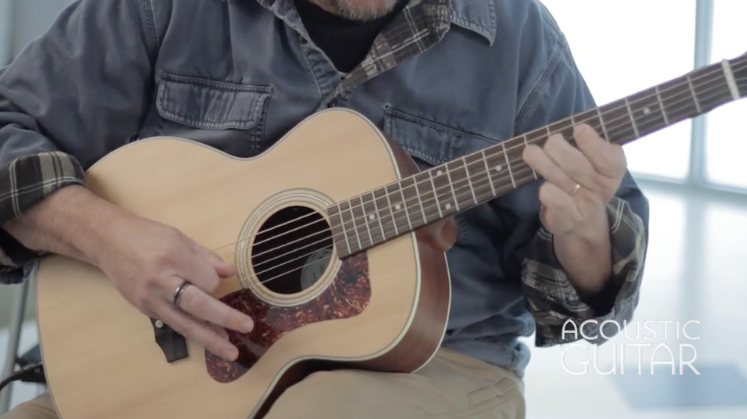 The new Guild Jumbo Junior may be small, but it's a force to be reckoned with.
"These days, three of the biggest American guitar manufacturers—Martin, Taylor, and Guild—are producing high-quality, scaled-down versions of some of their most popular models," writes Pete Madsen of Acoustic Guitar Magazine.
In the running with the Martin D Jr. E and Taylor GS Mini E, the Guild Jumbo Junior definitely holds its own, according to AG:
"Within the smaller tonal palette, the Jumbo Junior delivers a good balance between bass and treble strings. I plop myself down on the couch to see how comfortable the Jumbo Junior feels as I play a bit of fingerstyle blues and strum my way through a few Beatles tunes. The verdict? The diminutive size of the Jumbo Junior, in combination with the slim-C neck profile and arched back, make this a comfortable guitar to noodle on whether you're watching TV, playing by the fireside, or wailing away onstage."
Check out Acoustic Guitar's video breakdown of these three travel-sized guitars here. Learn more about the Jumbo Junior here.