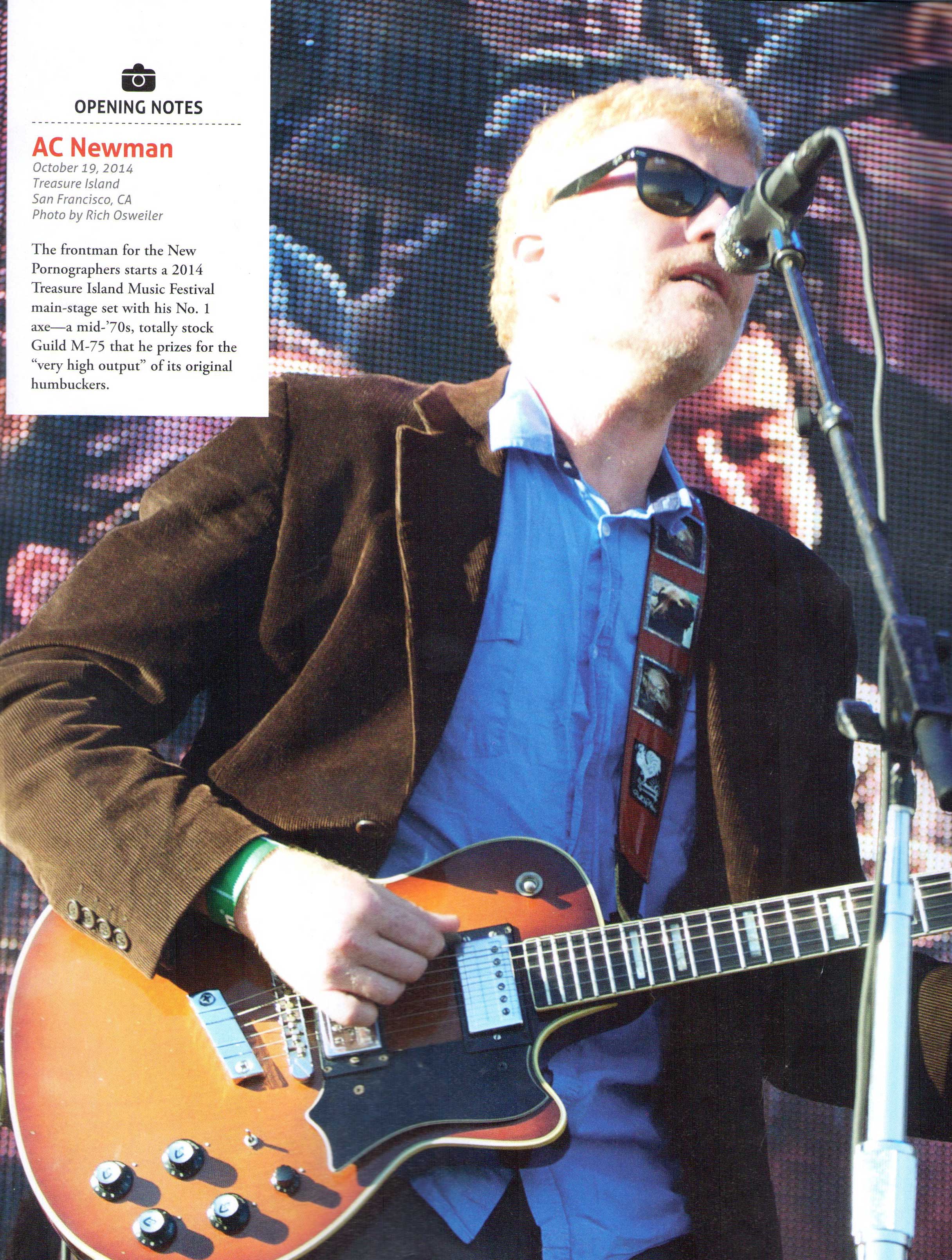 The New Pornographers frontman AC Newman and his Guild M-75 Bluesbird were featured in the January issue of Premier Guitar! Premier Guitar notes that his Aristocrat is "his No. 1 axe–a mid-'70s Guild M-75 that he prizes for the 'very high output' of its original humbuckers."
You can watch Newman play his M-75 live on The Late Show with David Letterman below–and keep an eye out for a special appearance made by a Guild acoustic!
Learn more about Guild electrics here.
https://youtube.com/watch?v=9SaHXd4RhDs%3Frel%3D0