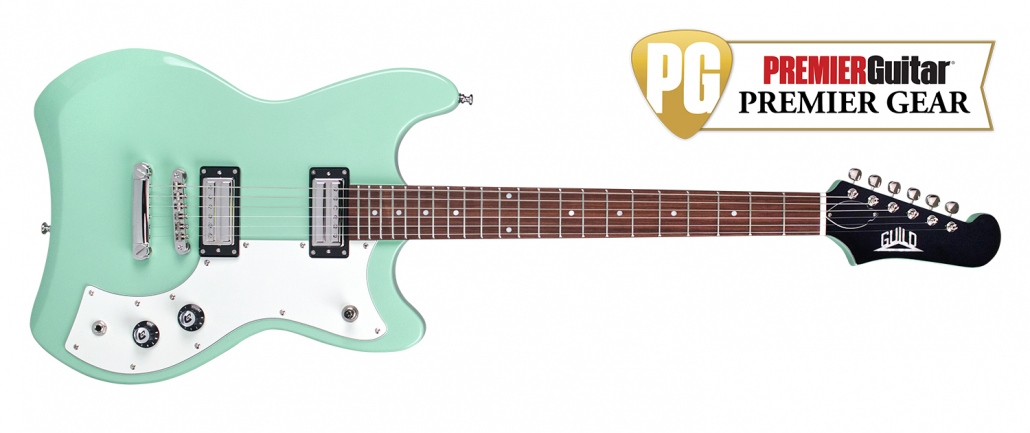 Hey you! By now, we bet you've seen the Jetstar around. We know it's not your typical str*t, but its quirky retro-authentic 60s vibe is undeniable. If you're still on the fence, maybe this latest review by David Von Bader might pique your curiosity. Premier Guitar also gave it the esteemed "Premier Gear" award, so there's that too.
"The Jetstar's superior quality is apparent as soon as you take it out of the gig bag," Davide notes. "Something that's immediately apparent when strapping on Guild's Jetstar is that the build quality is excellent—bettering many imported solid bodies I've seen in this price class. It's sturdy, substantial, surprisingly resonant, and finished beautifully—lending the air of a far more costly guitar."
As for the Jetstar's build, David writes, "Between the airtight neck joint, sturdy bridge setup, and serious body mass, the Jetstar is an exceptionally lively and resonant guitar."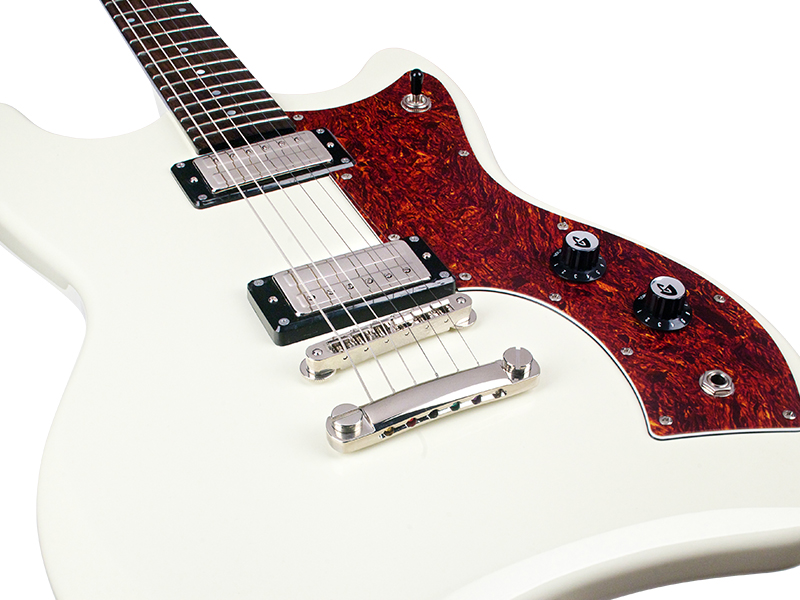 The Jetstar handles itself well the stage as well: "The sounds were stinging and snappy, combining the swat of a Telecaster with mass and authority not unlike a Gibson Firebird. Strung with .010s, the Jetstar was very balanced—slinky enough to really rip on, yet stiff enough to feel great for percussive rhythm work, for which the mid-centric LB-1s are a perfect fit."
To wrap it all up, David concludes, "the Jetstar is a wildly styled throwback with a fantastic balance of modern appointments and retro charm. While it pays careful homage to its vintage predecessors in many details, this contemporary version of the Jetstar is superior to any vintage example that I've played. The Jetstar is refined and versatile enough to be a primary guitar. And the high-quality build and super-accessible price make it an absolutely screaming deal. At a little less than $600 with a gig bag, you can't go wrong!"
Read the full Premier Guitar review and hear Trevor Menear rock the Jetstar below.